Special Weather Statement In Effect ... [Click here for more information]
Written by3rd BCT Public Affairs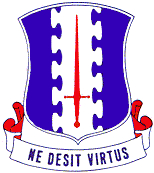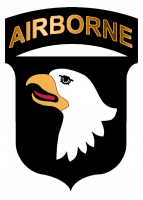 Fort Campbell, KY – The 3rd Brigade Combat Team, 101st Airborne Division (Air Assault) has entered a new era of leadership as a new brigade command sergeant major took responsibility for the unit's 3,500 Soldiers, May 4, in a Fort Campbell ceremony.
Command Sgt. Maj. Eric Crabtree, incoming brigade command sergeant major assumed responsibility from Command Sgt. Maj. Greg Patton, who held the position since 2007.
"Replacing a leader like Command Sgt. Maj. Patton will be exceptionally difficult," said Col. Viet Luong, 3rd BCT commander. "He has truly been the soul of the Rakkasans and he represents everything [noncommissioned officer] leadership should be."
Patton, a native of Vincennes, Ind., is scheduled to retire from the Army after nearly 28-years of service, which included three deployments with the Rakkasans.
"Today I step down as RAK 7, but I will never step down as being a Rakkasan," Patton said.
Crabtree assumes responsibility as brigade command sergeant major after serving as 1st Battalion, 187th Infantry Regiment, command sergeant major.
"I don't know of a more deserving NCO than Eric Crabtree," Luong said.
Luong then charged Crabtree, from Jamestown, Tenn., with taking responsibility for his most valuable assets, the Soldiers of 3rd BCT saying, "our Soldiers are now in your care."
"Its honor and privilege to be selected as RAK 7" Crabtree said. "I ask you to maintain our high standards, our discipline, our Rakkasan warrior ethos, for it is those standards that have carried us now through ten years of war."
The Brigade Command Sergeant Major is the unit's senior enlisted Soldier who serves as an advisor to the Brigade commander on Soldier training, morale and welfare, family readiness, and career development.
Photo Gallery
Sections
News
Topics
101st Airborne Division, 3rd Brigade Combat Team, Eric Crabtree, Greg Patton, Justin Platt, Public Affairs, Rakkasans, U.S. Army, Viet Luong