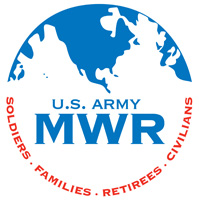 Fort Campbell, KY – Many people incorporate weight lifting into their exercise routine, but many of them do so incorrectly or feel that they are not benefiting from doing so. Estep Wellness Center is introducing a new class that is designed to bring back the basics of weight lifting into your exercise routine.
The Total Pump is a choreographed class that takes place in a group setting which provides continuous muscle engagement for a very satisfying toning and tightening result of all muscle groups. Total Pump will transform your body by utilizing stored fat for energy and will create definition of the muscle fibers to get that long and lean look you have been striving for.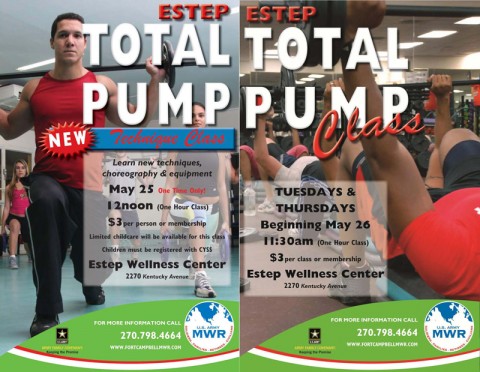 The new routine will begin on May 26th at 11:30am, but you can get a special sneak-peek of the Total Pump class on May 25th from 12:00pm to 1:00pm with a technique class. In the sneak-peek you will learn to press, dead lift, upright row, lunge and squat with great form to enhance your workout. This format will also have a separate section that focuses on the core muscles.

Cost for the technique class is the same as a regular class and child care will be available. Child care is free for those who have a MWR Spouse Discount Card and is $3.00 per child per hour for all others. Child must be registered with Child, Youth and School Services (CYSS) and reservations for child care can be made the day of the class by calling
270-798-4664 between the hours of 6:00am to 11:00am.

For more information about the Total Pump Class, please call Estep Wellness Center at 270-798-4664.



Sections
News
Topics
Child Youth and School Services, CYSS, Estep Wellness Center, Fort Campbell KY, Morale Welness and Recreation, MWR, Total Pump Class