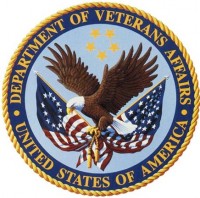 Nashville, TN – On Tuesday, May 17th, 2011 U.S. Congressman Jim Cooper will be sponsoring a Veterans Workshop at Hall of Flags Drill Hall in the Tennessee National Guard Armory on 3041 Sidco Drive in Nashville, TN from 10:00am – 1:00pm.
The workshops will focus on helping veterans and their families to get the assistance they need
Some of topics of the workshop will be:
Claims Assistance
e-Benefits Assistance
Education information/voc rehab assistance
auto/ housing information
business loan assistance
employment assistance, including information on an upcoming Veterans Job Fair
AND MUCH MORE!!
The following service providers will be on hand to asst all Veterans.
VA Regional Office
TN Valley Healthcare System
TN Department of Veterans Affairs
OEF/OIF/OND Transition Clinic and Program
Employer Support of Guard and Reserve
Employer Partnership of the Armed Forces
TN Department of Labor
Small Business Administration
David Lipscomb University
Vanderbilt University
MTSU Military Center
Austin Peay State University
Operation Stand Down
State of TN Military Order of the Purple Heart
AMVETS
VFW
Not Alone
HUD Counselors
TN State Veterans Homes
TN National Guard Transition Assistance
Women Veterans of America
All Veterans and families are invited to attend. Call 615-736-5295 or e-mail CooperVeteransWorkshop@gmail.com if you plan to attend or have any questions.
Directions
The Tennessee National Guard Armory is located at 3041 Sidco Drive The workshop will be held in the Hall of Flags Drill Hall.
I-65, take exit #79 to Armory Drive.
Follow Armory for 0.9 miles then turn RIGHT onto Sidco Drive.
After 0.3 miles, the Armory main visitor entrance gate will be on your right.
Parking
Once you arrive at the main visitor's gate right off Sidco Drive, you will be required to present a valid photo ID to the security officer. Let them know are attending the Veterans' event. Once you go through the gate, you will veer right through the parking lot until you reach the Drill Hall. The security guard will direct you to the parking lot, and additional National Guard members will guide you to the parking for the Drill Hall.

Sections
Events
Topics
Administration, AMVETS, Austin Peay State University, Congressman Jim Cooper, David Lipscomb University, Employer, Employer Support of Guard and Reserve, HUD Counselors, MTSU Military Center, Not Alone, OEF/OIF/OND, Operation Stand Down, Partnership of the Armed Forces, small business, State of TN Military Order of the Purple Heart, Tennessee National Guard Armory, TN Department of Labor, TN Department of Veterans Affairs, TN National Guard Transition Assistance, TN State Veterans Homes, TN Valley Healthcare System, Transition Clinic and Program, U.S. Department of Veterans Affairs, VA Regional Office, Vanderbilt University, VFW, Women Veterans of America