Written by the Women Veterans of America Chapter 20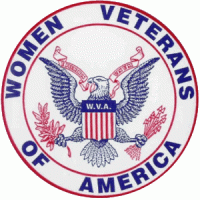 Clarksville, TN – Three years after the Civil War ended, Maj. Gen. John A. Logan, head of the Grand Army of the Republic, an organization of Union veterans, established May 30th as Decoration Day, a time for the nation to decorate the graves of the war dead with flowers. It is believed that date was chosen because flowers would be in bloom all over the country.

Gen. Logan's order for his posts to decorate graves in 1868 "with the choicest flowers of springtime" urged:  "We should guard their graves with sacred vigilance. … Let pleasant paths invite the coming and going of reverent visitors and fond mourners.  Let no neglect, no ravages of time, testify to the present or to the coming generations that we have forgotten as a people the cost of a free and undivided republic."

"The cost of a free and undivided republic."  Powerful words in 1868 and still relevant today, as our military continues to fight battles on multiple fronts, adding to the long list of our nation's war dead.

Decoration Day is now Memorial Day, a national holiday celebrated the last Monday in May. There are several opportunities in the area to pay tribute to those who have given their last full measure of devotion to our country and it is my hope that each of you will attend at least one.

This year's Candlelight Vigil, hosted by Chapter 396 of the Vietnam Veterans of America, will be held on Sunday, May 29th at 7:00pm at the Robert E. Thompson Memorial Garden in Veterans Plaza, 350 Pageant Lane, Clarksville.  The vigil remembers the men and women who were left behind in Vietnam when American forces withdrew in 1975. The local vigil first began in 1989, when 43 Tennessee POW/MIAs were honored.  Since that time, 11 have been identified and returned, the latest in 2009. For additional information, contact Lyle Christy at 931-920-5650.

The annual Clarksville-Montgomery County Memorial Day ceremony, presented by the Montgomery County Veterans Service Organization, will be held at 10:00am on Monday, May 30th at Veterans Memorial Park, 1300 Madison Street, to the rear of the Montgomery County Health Department. The ceremony will feature remarks by local dignitaries with patriotic music and the posting of the colors presented by representatives from the 101st Airborne Division, Fort Campbell. Local veterans' service organizations will participate in a wreath-laying ceremony.  In case of inclement weather, the ceremony will be held in the William O. Beach Civic Hall in Veterans Plaza.  For more information, contact the MCVSO at 931-553-5173.

There will also be a program at 11:00am at the Kentucky Veterans Cemetery West on Highway 41-A near Hopkinsville, KY,  followed by lunch at 12noon at VFW Post 1913 in Hopkinsville. For more information, contact the cemetery at 270-889-6106.

Fort Donelson National Cemetery is located near Dover, TN in Stewart County and was established in 1867 as a final resting place for Union and Confederate soldiers.  Their ceremony, hosted by Chapter 104 of the Disabled American Veterans, will be on May 30th at 1:00pm.



Sections
Events
Topics
101st Airborne Division, candlelight vigil, Civil War, Confederat Soldiers, Decoration Day, Disabled American Veterans, Dover TN, Fort Campbell KY, Fort Donelson National Cemetery, Hopkinsville KY, John A. Logan, Kentucky Veterans Cemetery, Lyle Christy, Madison Street, Memorial Day, Montgomery County Health Department, Montgomery County Veterans Service Organization, Pageant Lane, Robert E. Thompson Memorial Garden, Stewart County, Union Soliders, Veteran's Plaza, Veterans Memorial Park, VFW Post 1913, vietnam, William O. Beach Civic Hall, Women Veterans of America