Winter Weather Advisory In Effect ... [Click here for more information]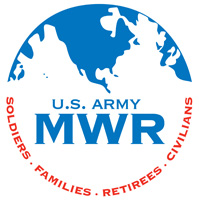 Fort Campbell, KY – Children ages one through four are at a vital point in their development and can learn habits or skills that can last the rest of their lives. As parents, it is our job to ensure that we provide our children with age appropriate knowledge that will help them excel when they are older.
ACS Family Advocacy Program presents 1, 2, 3, 4 Parents; a three session workshop for parents of children ages one through four.
This workshop discusses ages and stages, discipline skills, avoiding accidents and problems, choices and consequences, and encouragement. The upcoming workshop takes place from 9:00am until 11:30am, with session one occurring on June 14th, session two on June 21st, and session three on June 28th.
Parent(s) must register and attend all three sessions to complete the class. For more information or to register for 1, 2, 3, 4 Parents, please call ACS Family Advocacy Program at 270-956-3736 or 270-412-5500.
Sections
Events
Topics
ACS Family Advocacy Program, Morale Welfare & Recreation, MWR