State Rep. Joe Pitts announces the Keep My TN Home Program to Help Households Facing Foreclosure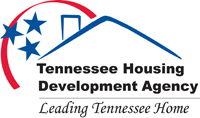 Nashville, TN – The Tennessee Housing Development Agency (THDA) administers a $217 million program expected to help 12,000 Tennessee individuals and households avoid foreclosure.  Keep My TN Home is now offered in all 95 counties and provides up to $20,000 in mortgage-related assistance over the course of 18 months.  Specific benefit levels vary by County. 
To qualify for Keep My TN Home, individuals or households must have suffered a 30% loss of income since January 1st, 2008.  Examples include job loss, accepting a reduction in hours or salary, etc.
THDA is partnering with our counseling agencies and the TN Department of Labor and Workforce Development to promote this program
More information is provided below and can be found at www.KeepMyTNHome.org [1]. For additional information, contact Bill ClenDening (615-815-2099) or David Pair (615-815-2182).
How to Apply
If you are involved in pending foreclosure or for information about foreclosure prevention counseling, please visit www.KeepMyTNHome.org [1] and complete a preliminary assessment.  Persons without Internet access are invited to call a toll-free number (855-890-8073) to be directed to a THDA approved non-profit counseling agency that will assist you with the online assessment. 
Following the assessment, eligible participants are paired with a foreclosure prevention counselor to complete the formal application process. Once an individual or household is approved, the financial assistance is prepared as a loan but is forgiven over the next five years. All payments are sent directly to the servicer.  The five largest servicers have already agreed to participate in the program, along with 53 others.
Key Eligibility Requirements
Must be unemployed or underemployed (a 30% reduction of household income) through no fault of their own. The event or incident resulting in unemployment or substantial underemployment must have occurred after January 1st, 2008.
Must be homeowner's primary residence
Homeowner must have exhibited a history of timely mortgage payments prior to the job loss or reduction in income, or no more than two, 30-day late payments within the 6 months following job loss/reduction of income.
The combined amount of mortgage principal, interest, taxes and insurance must be greater than 31% of household income after the job loss/reduction of income.
Have a household income of less than $74,980.
Have a total unpaid principal balance not exceeding $226,100.
Unfortunately, not all applicants will meet the guidelines.  If the initial assessment and further investigation determine someone is not eligible for the Keep My TN Home program, they will be encouraged to contact the nearest THDA-Approved Foreclosure Prevention Counseling Agency to discuss available options.  For additional information, contact Bill ClenDening (615-815-2099) or David Pair (615-815-2182).