Clarksville, TN – The City of Clarksville, Montgomery County, and Fort Campbell took a leap forward to improve the security of our community and support a team approach for security efforts. The Clarksville Police Department in conjunction with the local Emergency Management Agency hosted a training seminar for approximately 30 employees from federal, state, county, and city agencies.
«Read the rest of this article»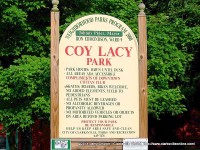 Coy Lacy Park is a great place for a morning walk, and my friend Alicia and I walk there often. The paved walking track is about a quarter of a mile around, and for those of us who sometimes have our minds on other things, counting each time you past a post at the entrance makes keeping up with your walking distances easy.
I've been told that you shouldn't walk so fast that you lose breath and can't talk, but I don't think there's any danger of me walking that fast.  It's such a nice morning stroll and each morning there's something new to see. Sometimes it's George and Jennie Craig, native Clarksvillians, just striding along –sometimes you can even see them holding hands.  George says they walk "'most every day".
«Read the rest of this article»
Thousands of Injuries with Sparklers, Firecrackers, and Aerials; About 200 fireworks injuries a day during month surrounding the holiday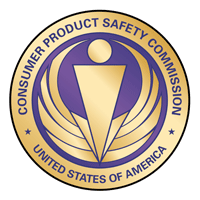 Washington, D.C. – The U.S. Consumer Product Safety Commission (CPSC) wants consumers to put safety in play if fireworks are part of your Fourth of July celebrations. A new CPSC study (pdf) indicates that in 2009 there were two deaths and nearly 9,000 emergency room visits for injuries resulting from fireworks related incidents. Most fireworks injuries occurred to consumers younger than 20 and resulted in the loss of a limb in many cases.
In a press event held on The National Mall, Chairman Inez Tenenbaum announced that during the 30 days surrounding last year's Independence Day holiday, there were nearly 6,000 reports of injuries involving fireworks. Burns and lacerations to the hands, the face and the head were the most frequently reported injuries. More than half of the injuries during this time period were related to firecrackers, bottle rockets, and sparklers.
«Read the rest of this article»
Wednesday, June 29th, 2011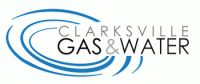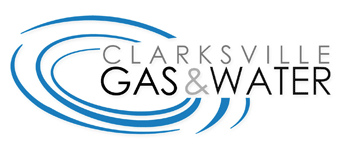 Clarksville, TN – The Memorial Drive water outage planned for Tuesday night has been rescheduled to tonight at 6:00pm. Water service will be off on Memorial from Ussery Road to Clearview Drive for approximately 3-4 hours while workers replace a fire hydrant.
Memorial Drive will be passable, however, please use caution when approaching the work site at the intersection of Memorial and Allenwood Drive.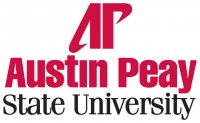 Clarksville, TN – Every fall, dozens of incoming college freshmen go off to school harboring dreams of becoming medical doctors. Some are drawn to the field because of the paycheck, while others are attracted by the excitement and emotional rewards of the health care field. They leave home with high hopes that, unfortunately, don't always come to fruition.
"We see it all the time," Rex Ameigh, chair of the Austin Peay State University Allied Health Sciences Department, said. "Students come in here with the idea that they're going to be a doctor. Then they get started and the realization comes in of all the things that must occur for that to really happen." «Read the rest of this article»
Related Images:
It's July and hot outside and you head to the neighborhood pool for the day.  The kids want to swim and you just want to be doing nothing for awhile.  Everyone files through the gate as you scan for an open lounge chair and your friends.  The kids have sunscreen on, you have your book, and yes – Mike is the lifeguard on duty.  You like Mike.  He's a good kid and always nice to yours and he doesn't tolerate too much funny business.  He's been a lifeguard here for three seasons now, he's Red Cross certified, and you have seen him in action.  With cat-like reflexes and keen eyes, Mike has yanked more than a his share of non-swimming kids out of the deep end.  "Why don't their parents watch them more closely?" you think. Then you crack open your book as your strong-swimming kids head into the pool under the watchful eye of good-old Mike. «Read the rest of this article»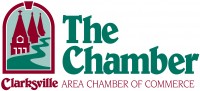 "This is my kind of group," Richie McDonald, former lead singer for Lonestar, said as he gazed into an audience of approximately 50 Women in Business, a group sponsored by Clarksville Area Chamber of Commerce. The concert took place in the banquet room of the Hilton Garden Inn on Tuesday June 21st 2011. The room was constantly bathed with the light of nearly 50 cameras as every woman in the room recorded as much of the night as she could.
Richie McDonald, who left Lonestar to become a solo artist after 16 years with the highly successful group, sat at the keyboard and sang some of his top hits like "Walking in Memphis" and "I'm Already There" to a totally enthralled audience, some of whom were quietly singing along. He also introduced some of the dozen songs on his latest album, "Slow Down."
«Read the rest of this article»
Written by Spc. Michael Vanpool
101st Sustainment Brigade, 101st Airborne Division (AA) Public Affairs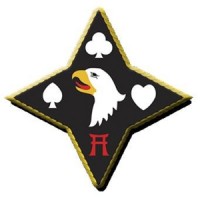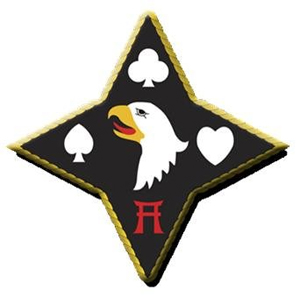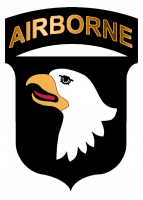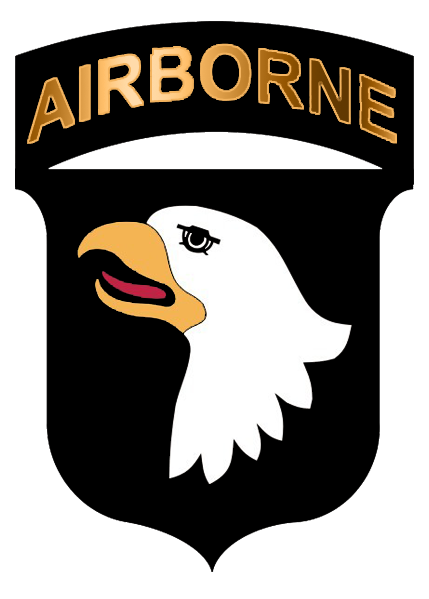 Balkh Province, Afghanistan – Clean water is hard to come by in Afghanistan. Walking around any forward operating base, a soldier will pass several water points, each stacked with cases of bottle water.
That's not the case for the villages of Afghanistan. The Commander's Emergency Response Program team for the 530th Combat Sustainment Support Battalion decided to tackle the issue by starting a project in the Dehdadi District to build water wells for several villages.
«Read the rest of this article»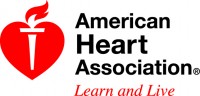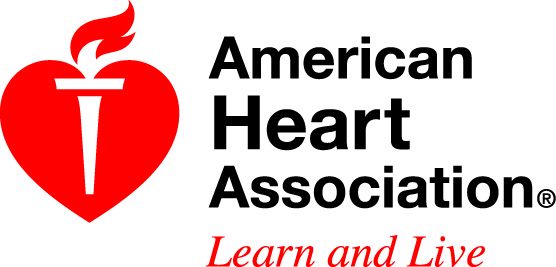 Dallas, TX – For the first time, human blood vessels grown in a laboratory from donor skin cells have been successfully implanted into patients, according to new research presented in the American Heart Association's Emerging Science Series webinar.
While more testing is needed, such "off-the-shelf" blood vessels could soon be used to improve the process and affordability of kidney dialysis.
"Our approach could allow hundreds of thousands of patients to be treated from one master cell line," said study lead author Todd N. McAllister, Ph.D., co-founder and chief executive officer of Cytograft Tissue Engineering Inc., of Novato, CA. «Read the rest of this article»
Nashville, TN – The Nashville Sounds swept the New Orleans Zephyrs with a 3-2 victory on Tuesday evening at Greer Stadium in the finale of a four-game set. The win was Nashville's fifth straight, which matches the club's longest of the season from June 2nd-6th.
The sweep was Nashville's first of the season and last since the Sounds swept New Orleans from April 24th-27th, 2010 at Zephyr Field.
The victory gave the Sounds a 12-4 season series win over the Zephyrs, which is also the best mark against an opponent since Nashville went 12-4 against the Round Rock Express (AAA-Astros) in 2007.
«Read the rest of this article»
Related Images: