Special Weather Statement In Effect ... [Click here for more information]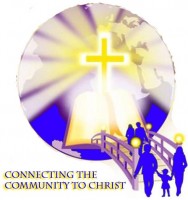 Clarksville, TN – On Saturday, July 30th at 8:00am, several local churches will host the 2nd United Men's Fellowship Breakfast in the First Missionary Baptist Church fellowship hall. The theme for the breakfast is the church community coming together despite denominational differences to evangelize.
"The goal for the breakfast is to communicate an unified message that we are to make men disciples of Jesus, not disciples of denominations." commented Pastor Robert Harris of First Missionary Baptist Church.
The fellowship buffet style breakfast is provided free of charge through a collaborative effort amongst several local churches who have representatives that will be sharing various community and abroad outreach projects. Men of all ages are welcome and encouraged to attend this breakfast on July 30th at 8:00am. For more information please call 931.801.8147 or email keithrob1@bellsouth.net
About Richard Garrett
Richard Garrett also known as Reason is Founder & Executive Director of the LEAP Organization which provides Youth Development services. He is also a licensed Realtor with Keller Williams Realty.

His hobbies consist of playing basketball in addition to building websites, writing, and publishing other authors book under his company Liberated Publishing Inc.

He graduated from Austin Peay State University with a Bachelors in Public Management and is married to Laquvia Garrett with 4 children.

For more information on LEAP visit www.leaporg.net. To contact Reason directly email reason@leaporg.net or call 931-378-0500

Web Site: http://leaporg.net/
Email: reason@leaporg.net
Sections
Spirituality
Topics
Church, disciple, Evangalism, fellowship, First Missionary Baptist Church, Gospel, Men's Fellowship Breakfast, The Community Church