Winter Weather Advisory In Effect ... [Click here for more information]
Head Coach Mike Munchak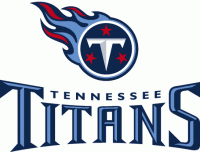 Nashville, TN – Opening Remarks – I just want to say it was a great day. We had two practices, a lot of great effort, a lot of energy, a lot of excitement, really good tempo. We had the 40-second clock going and Chris Palmer kept them honest so we got done a little bit early for our first day. So there were a lot of good things to watch.
Like I said, we had a good practice in the morning in the bubble. We got a lot done there with no helmets and this afternoon you saw the energy here. So, really a great start for us for guys that haven't been out here and together for a long time and you wouldn't think it, so it was really a good step for us.
Will you call practice a Titans 101 session today?
I think so. I think you start, and like I said we conditioned yesterday in the wright room and on the field to kind of see where they're at and we just kind of tailored practice to that. The weather cooperated for us quite a bit; we had a breeze here in the second half of practice I think so that helped.  Yeah, I think we put the basics in. We didn't want a lot of blitzing the first day. We wanted base stuff, offense and defense and let these guys learn how to do the simple things. Then later on as we get going we will start worrying about the adjustments.
What music is playing during practice?
Just something to bring a little energy. We actually had a charity event out here that you guys were out at and we had it back then and saw how much the kids enjoyed it actually and how much energy it brought to the field. So there is something to listen to for the players coming out and for the fans when we they actually start, when we open practice. It just adds a little bit of something in the background so it's not so quiet a lot of time. I think it goes by music right now that these guys like to lift to. I'm sure that will change over time.
How many of the songs during practice are in your IPod?
They are in my daughter's IPod but not necessarily mine. It's a good beat so that's all you want and I guess when you are trying to get yourself through these two-a-days.
Are you doing more drills than a typical Titans practice?
Yeah we want to do a lot more periods than we have in the past where we do a little bit more installing during practice. Not a walk through but kind of a jog through, a tempo like the screen period. You saw out there we were working on screens. We were just offense versus the air, emphasizing that period. We thought we would do a lot more of that.
Same thing on defense, so I mixed that in so where it's not just the same old same old. You went from this drill to that drill to that drill, so I think you will see a lot of that. The coaches had some good ideas with stuff they have done in the past other places. Like you said, we had a lot of time to think that through, so we think we have some good ideas for the rest of camp.
How close is WR Kenny Britt is to practicing with a lingering hamstring concern?
He went this morning because this morning obviously we were a little more limited in what we did so he was able to do quite a bit and be involved with practice this morning. This afternoon obviously it was going to be at this speed and a little more competition with 11-on-11 that we wanted to hold him back. So we will just kind of see how it goes. Like I said, guys who have histories like that having problems, we are trying to be careful with them.
What do you think of rookie QB Jake Locker?
I liked his confidence. I liked the fact that like I said it's the first time he was with his team and you wouldn't think that. Obviously, we all have got a lot of work ahead of us. He does as we know, but I think just seeing how he handled the team, handled the snap count, handled the pressure with the clock running on him every time he got a play. Coach had the wrist bands on him so they are getting a lot of game-like situations already. It was fun to see him get that first day behind him and the other rookies to see how they go from here.
What is the main thing you want the team to take away from this first practice?
Just that we are finally together. Just like Mike said yesterday, these guys are excited to be here and that is usually rare for training camp. Just getting out here and getting back at it. I didn't know how they were going to handle going against each other eleven on eleven. It's hard and you have to learn how to practice against each other. I think we did a pretty good job.
We kept everyone off the ground for the most part; we didn't have any balls on the ground, things that you would normally expect for a first practice, so as a head coach those are the kinds of things that are nice to see. You didn't see a lot of jumping off sides, so it's just a matter of getting these guys together again. We are not really that far off. We have a lot of work ahead of us and we know that, yeah we missed a lot of time but you know what, if we have practices like this and keep getting better every time we are out here we could do some things we want to do this year.
How do you feel about getting G Leroy Harris back today from free agency?
We are excited. Leroy Harris officially signed today so I know that the coaches will be thrilled to hear that. He just brings a lot of versatility. As you know he played left guard last year for the first time, that's the position he will be in when he comes back. He allows us a lot of things. He can play center and guard probably as good as anybody so I'm expecting big things out of him this year as we have said before.
In a second year we expect a lot of guys to improve quite a bit when they get a chance to start. I know these guys will be happy, unfortunately he won't be able to start until the 4th or whatever that day is. Hopefully that's sooner but we are glad that we got that over with because that would have been a big problem if we didn't get him signed.
What did you think of DT Jason Jones playing defensive end today at practice?
I think the plan was to put him out there. I think he is a versatile guy. To me, he is as good as anybody rushing the passer inside, and I'm sure that will be an opportunity he will get quite a bit of. Otherwise you want to think of on some run downs moving him more outside and letting him play. And again, the fact that outside is not always going to be a nine technique or wider, the fact that he will play some on the tight end some five technique on the tackle so it opens up a position that he may fit pretty well for us. I think you're going to see him working a lot of positions and just kind of see where he fits in the best.
What did you think of LB Will Witherspoon playing in the middle today?
I think a lot of that is versatility. I think you want to find, just like I do on the offensive line, coaches are really doing the best to find guys that can interact and change between spots and with not having a couple of our guys signed right now, not being able to practice.
At the linebacker spot I think you just kind of start moving guys around. It doesn't mean anything right now. It doesn't matter who is running what team right now, it's more of just trying to find groups that fit well together. You will see that at a lot of the positions and as we get going to preseason then you will start to see things maybe come more into what the try lineup will be.
Did anybody stand out to you today?
It was my first day of really managing the practice, that is the first time I have done that.  I'm usually down by the water with Wash (Jim Washburn) and don't really pay attention to much else.  I didn't know half these things went on during practice.  During seven-on-seven I was lost.  I had never been down for seven-on-seven.  I stayed with drills I haven't been around much.
It was fun watching the coaches coach a little bit, watching their techniques and seeing their interaction with the players and getting to watch the different positions and seeing how guys are working and their work ethic. I am going to look forward to it.  It is an interesting way to watch practice and do things. 
Overall, it is just fun to watch the effort and see the guys.  It was hot for a while, especially early.  I thought we fought through it pretty well after being on the field this morning for a little bit of time.  It was good.  It was encouraging to watch this as a first day.
Did your first practice as head coach seem strange at all?
It did for me, yes.  Standing next to Bruce (Matthews) and I wanted to say something to the offensive line, but I thought I will let him cover that.  He knows it as well, if better than I do.  That was probably strange, because usually Coach Fisher's standing close to where I did anyway, so it was kind of like I was in the same area and other than talking overall to everybody which I like because it gives me the chance to get to know everyone on the team which I am really looking forward to in a closer relationship than in the past. 
I can now get involved in a lot of areas on both sides of the ball and know why they are doing things and just enjoying sitting in the meetings on the other side of the ball too and see how they are attacking offenses.  I will learn a lot too especially during camp when things settle down where I can get back more into football than some of the administrative things.
What do you think of Javon Ringer's skills?
I have always liked Javon.  He is a great zone runner.  I think when he goes in the game even now with CJ (Chris Johnson) he hits the hole a different way, he is quick to the line of scrimmage and I think that is why we went after him and we are excited to have him when we did because he fits nicely into our system. 
He looked good out there.  Whenever he has gotten an opportunity, he has always done what is asked of him.  I know he will get more reps now and we will see how he does.
What did you think about Stafon Johnson getting back on the field?
We are just happy for him. He overcame a terrible injury last year when he was really starting to have a good camp.  You know how hard he worked, so yes it is great to see him here.  It is only day one and we have a long way to go, but it is nice to see him and Derrick Morgan out here.  I'm obviously thrilled to see that. 
We expected so much out of him last year and he was on the verge of being able to really do some good things last year when he got hurt.  It is great to see those guys because you know how long and hard ACL and those injuries are to come back from.
Why did you hold back with Morgan?
He is ready to go.  We just have to be careful with a lot of guys, him and Jake Scott – guys that have had some surgeries in the offseason.  We have to be smart.  You are excited as coaches, you want your best guys and you want to give them a lot of reps, but ultimately we have to be smart that we don't overwork those guys.  We have a long way to go, so we have to be careful with a lot of our guys.  A lot of the D-linemen that have had injuries over the past, we have to watch their reps.  We have to do a good job of being careful how much work guys are getting.
Sections
Sports
Topics
Bruce Matthews, Chris Johnson, Chris Palmer, Derrick Morgan, iPod, Jake Locker, Jake Scott, Jason Jones, Javon Ringer, Jeff Fisher, Jim Washburn, Kenny Britt, Leroy Harris, Mike Munchak, Music, Nashville TN, Stafon Johnson, Tennessee Titans, Titans, Training Camp, Will Witherspoon