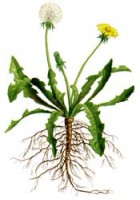 When we moved last December, I was leaving yard work behind. No more big yard. No more landscaping.
The small yard would not require mowing. I spend the fall moving plants into small landscaping areas. Weeds were not to be an element in this new paradise.
A snowier than usual winter gave way to a wetter than normal spring to be followed by a record heat summer. The small patch of clover I had planted grew taller than I anticipated. Worse yet, the weeds that infiltrated the lush clover gave it a much more unruly appearance.
And, the nominal landscaping areas grew weeds as well. I was quiet sure they would not. How could they? This was the perfectly planned yard – no mowing, no weeding.
Casual efforts to pull a few weeds out on my morning trip to the paper box and an occasional brief Saturday morning weed pulling session were not adequate. Eventually, the weeds became a force to be reckoned with.
I enlisted the aid of a brawny young man on Saturday to assault the clover with a weed trimmer. That was never supposed to be necessary in my original plan. Then, he and I tackled weeds in the landscaping. We set to on them until the sun forced us to retreat to my favorite spot on the back deck.
I'm pretty sure there are life observations to be gleaned from among the weeds.
This is not paradise. There will be weeds.
Getting the weeds out of the way helps the things you actually intended to grow to thrive.
Weeds require more than a casual effort to keep them at bay.
Just pulling a few weeds doesn't get rid of the problem. If there are still weeds, they will take over.
Getting the roots is essential to getting rid of the weeds. They will come back and probably will be stronger.
Dealing with weeds is an ongoing project, not a one-time effort.
Just remember, in this life, there will be weeds. What is your weed problem? How are you dealing with it? Have you found someone to help you with the project or are you trying to tackle it alone?
About Frank White
Frank White is a native of east Tennessee and reveres the hills and nature of the Cumberland Plateau and east Tennessee. He enjoys backpacking, canoeing and flyfishing. He and his wife, Natalie, have been Clarksville residents since 1979. Frank is the owner of MediaWorks, a design and printing company in Clarksville, TN.

He earned a BS in mass communications and political science from Middle Tennessee State University and a master of arts in journalism from the Indiana University School of Journalism at Bloomington. He is a distinguished military graduate from ROTC at Indiana University and is retired from the U.S. Army Reserve having also served in the Tennessee Army National Guard. He served with the U.S. Army VII Corps in Operation Desert Storm.

Frank is a passionate follower of Christ and seeks to mentor others in exploring the endless depths of grace.

Web Site: http://www.mediaworksdesign.com/
Email: frank@mediaworksdesign.com
Sections
Arts and Leisure
Topics
Frank White, Landscaping, Weeding, Weeds