Clarksville, TN – On Thursday, August 11th, 2011, around 3:00pm, Carson Lynn Poore, the last Walmart Robbery suspect at large, was booked into the Montgomery County Jail after turning himself into Detective Gillespie.
He is being charged with aggravated robbery in association with the August 6th, 2011 Walmart Pharmacy robbery, 3050 Wilma Rudolph Boulevard.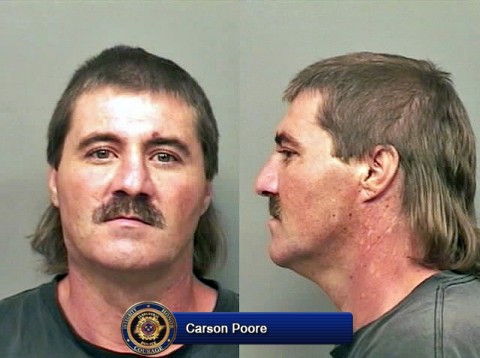 Carson Poore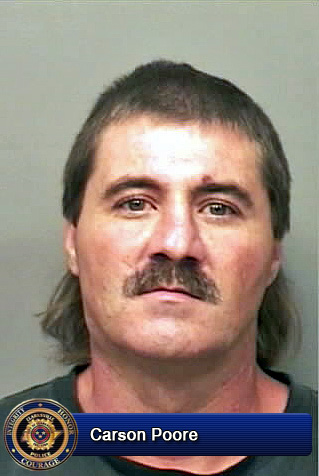 Name: Carson Lynn Poore (W/M)
DOB: 11/19/68
Last Known Address: 364 Ryder Avenue, Apt B,  Clarksville TN
Arresting Officer: Howard Gillespie
Charged With: Aggravated Robbery
Booked Into: Montgomery County Jail
Bond: $50,000.
Terry Louis Morse is still in Christian County Jail.
For more on this story see:
U.S. Bank and Walmart Robbery Suspects in Custody
Sections
News
Topics
Aggravated Robbery, Bond, Carson Lynn Poore, Christian County Jail, Clarksville Police Department, Clarksville TN, CPD, Howard Gillespie, Montgomery County jail, Pharmacy, robbery, Ryder Avenue, Terry Louis Morse, Walmart, Wilma Rudolph Boulevard