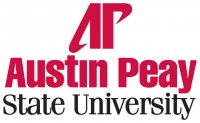 Clarksville, TN – Several faculty and staff members at Austin Peay State University were noted recently for various accomplishments.
Dr. Dixie Dennis, associate provost of grants and sponsored research and dean of the College of Graduate Studies, was part of the city's Clarkswell team that helped lay the foundation for the Mayor's Fitness Council.
Tracy Nichols, instructor of communication, was selected to present a tutorial, "The Art of Play for the Hearing Impaired Student" at the Tennessee Arts Commission's Create 2011 Conference in July. The conference attracted educators and presenters from across the country.
Gregory R. Singleton, associate vice president of student affairs and dean of students, recently presented a program, titled "The Challenge of Change: Effective Strategies in Working with Today's College Student" in Phoenix, AZ. He was a featured speaker for the Leadership KA program, an educational component of the Kappa Alpha Order Educational Foundation. Singleton currently serves as the national scholarship officer for Kappa Alpha Order.
Philip Voorhees, adaptive technology coordinator in the Office of Disability Services, is president-elect for TNAHEAD (Tennessee Association on Higher Education And Disabilities). This is a three-year commitment as an executive board member that started July 1st. He will serve as president beginning July 2012. Voorhees also is one of two ADA mentors for TBR's Regents Online Campus Collaborative/RODP. His assignment is to mentor ROCC/RODP in designing accessible course content through online objects and trainings.
Sections
Education
Topics
APSU, Austin Peay State University, Clarksville TN, Dixie Dennis, Gregory R. Singleton, Mayor's Fitness Council, Philip Voorhees, Phoenix AZ, Tennessee Arts Commission, Tracy Nichols