Fort Donelson National Battlefield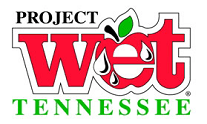 Dover, TN – Please join APSU staff, Fort Donelson staff, and volunteers on November 5th, from 9:00am – 3:00pm for a day filled with hands-on activities about water resources in Tennessee.
 
One portion of the workshop will be held at the Stewart County Visitor Center, located nearby the entrance to the national park. In the afternoon, educators will apply the information they've learned at Fort Donelson.
WET Workshop
Who is invited? All public and private school teachers and non-formal educators, park rangers, home school educators, nature center and museum staff, teachers-in-training.
Fun, engaging, hands-on activities
Learn about Tennessee's water resources while receiving six hours of in-service credit
Incorporate environmental education into the classroom
Help students become better stewards of their environment
Learn the importance of stormwater quality and its impact
Best Management Practices (BMPs) teach students real-world applications
Conduct water sampling tests and discover what the results teach us
Protect WET Infomation
Date: November 5th, 2011
Time: 9:00 am – 3:00 pm
Registration: Contact Kathy DeWein; deweink@apsu.edu 931-221-6480. Send a $10.00 non-refundable check made out to APSU  at PO Box 4718, Clarksville, TN 37044 with you registration form.
Where: Stewart County Visitor's Center, 117 Visitor Center Lane, Dover, Tennessee
Lunch: Provided
Dress: Comfortable casual. Water shoes
Deadline to Register: October 26th, 2011
Directions: Hwy 79 in Dover, Tennessee, approximately 30 miles from Clarksville, TN, 30 miles from Paris, TN, and 35 miles from Murray, KY.
Project WET Curriculum and Activity Guide
Each participant receives a copy of the Project WET Curriculum and Activity Guide 2.0 containing over 500 pages of various water-related activities for K-12th graders.
Lessons cover a variety of formats: whole body, group, discovery science, and laboratory investigation, local and global issues.  Lessons correlate to Science, Language Arts and Social Studies  with the TN standards.
What is Project WET?
WET stands for Water Education for Teachers. Project WET is an international, interdisciplinary, water science and education program for formal and non-formal educators of K-12 students.
In Tennessee, the mission of Project WET is to help teachers provide water education to their students with the goal of reducing nonpoint source pollution and improving water quality.  This service is provided primarily through educator workshops.  Project WET is located in The Center of Excellence for Field Biology of Austin Peay State University.
For more information, visit: www.apsu.edu/wet
Sections
Events
Topics
APSU Center of Excellence for Field biology, Dover TN, Fort Donelson National Battlefield, Kathy DeWein, Project WET Tennessee, Stewart County, Stewart County Visitor Center, Teachers Workshop, Water Education