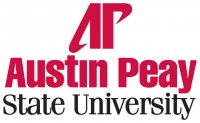 Clarksville, TN – One of the most important skills an education student needs to learn before taking a job as a new teacher is how to manage a classroom properly. Without this ability, all of his or her training and good intentions will slip away in the face of unruly or uninterested students.
But as public school classrooms became more diverse in the early 1990s, a single strategy for managing students no longer seemed practical. Dr. Carlette Hardin, dean of the Austin Peay State University College of Education, decided to collect some of the best management models being practiced in classrooms across the country, and in 2004, she published her findings in a new textbook titled "Effective Classroom Management: Models and Strategies for Today's Classrooms."
"The premise we're trying to do in this book is to teach our teacher candidates that there's not one right way to do it," Hardin said. "What might fit for one classroom or school might not fit for another school or classroom."
The book quickly became one of the preferred texts in college education programs across the country. It presents 12 different classroom management models, as well as teaching advice from 30 National Teacher of the Year recipients. Anne McCallister, an educator in Florida, described the textbook in an amazon.com review as "fantastic. They actually give some ideas and information on what may or may not work in the classroom…excellent book for a first year teacher or a seasoned teacher."
The textbook became such a staple in college classrooms that it was republished earlier this year in a third edition. Hardin spent the last few months updating the research, adding chapters on new positive behavior support models currently used in Stewart and Cheatham County schools and including strategies on how to handle difficult children.
"We also added a chapter at the end that is really a research chapter," Hardin said. "It explains why these are good ideas, and what's the research that backs up these suggestions?"
The updated textbook is actually the second book by Hardin to be released in a new edition this year. In 2001, the Cambridge-Stratford Study Skills Institute published her book, "100 Things Every Adult College Student Ought to Know." More than 35,000 copies of that book have been sold to date.
The new edition, which was published last month, includes updated sections on technology and helpful websites for college students.
"It is a popular book internationally," Peter Stevens, president of the Cambridge-Stratford Study Skills Institute, said. "It's used by many federal and state grant programs and at colleges such as Wichita State, Morehead State, University of Nevada, Las Vegas."
In the late 1990s, Hardin surveyed nontraditional college students at APSU and throughout the state to find out what they wished they had known when they first started college. She took their answers and crafted the short "how-to" guide as a means of making the transition into college easier for these individuals. The key was to provide them with answers to questions they hadn't thought to ask.
"There's a section on how to manage your life if you're trying to juggle family and work and go to college at the same time," Hardin said. "There's a section on budgeting and how to get financial aid."
Cambridge-Stratford originally published 5,000 copies of the book for this second edition. Only a few weeks after its release, some 1,500 copies had already been sold. The book is also available on the Kindle.
For more information on "100 Things Every College Student Ought to Know," or "Effective Classroom Management," contact Hardin at hardinc@apsu.edu.
Sections
Education
Topics
Anne McCallister, APSU, Austin Peay State University, Cambridge-Stratford, Carlette Hrdin, Cheatham County, Florida, Kindle, Las Vegas NV, Morehead State, National Teach of the Year, Stewart County, University of Nevada, Wichita State