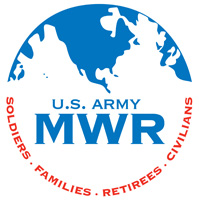 Fort Campbell, KY – The official definition of a Family Readiness Group is, "An organization of Soldiers, Civilian Employees, Family Members (immediate and extended) and volunteers belonging to a unit that together provide an avenue of mutual support, assistance and a network of communication among the Family Members and chain of command and community resources."
Family Readiness Groups may be different for every unit but all FRGs throughout the Army share the same purpose – to empower Army Families and make them self sufficient and resilient. The role you play is your choice.  Now, we're asking for your help.
On October 24th at 10:00am we'll be holding a FRG Focus Group at the Family Resource Center (FRC). If you've ever said, "it would work better this way", then this focus group is your chance to share your ideas.
For more information or if  you would like to be involved in the process of improving our support of the Fort Campbell Family Readiness Groups please call 270.798.3849/4408.
Sections
News
Topics
Family Readiness Group, Family Resource Center, Fort Campbell Family Readiness Groups, Fort Campbell KY, FRG, FRG Focus Group, Morale Welfare & Recreation, MWR