Austin Peay State University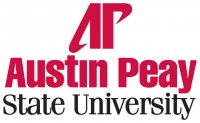 Clarksville, TN – Leaders from Austin Peay State University and Motlow State Community College on Monday, October 17th signed a new dual admissions agreement that will allow students at Motlow State to transfer to APSU with ease.

The agreement, known as the Austin Peay Guarantee, was signed at Motlow State's campus in Tullahoma. 

"We are extremely pleased to enter into this agreement with Austin Peay so that our students can continue their educate after they earn their associate degree," said Dr. MaryLou Apple, president of Motlow State.

The signing was the first for Motlow State. APSU President Tim Hall said he was glad to see Motlow State take this step with APSU.

"We have received outstanding students from Motlow State, and this agreement will allow many more great Motlow students to transfer to APSU seamlessly," he said.

The dual admissions agreement offers Motlow State students the advantage of a structured approach for completion of the associate degree followed by enrollment to pursue the baccalaureate degree.

A dually admitted student first enrolls at Motlow State. Upon completion of the A.S. or A.A. transfer degree, the student then will enroll at APSU to pursue a bachelor's degree. Each student under this agreement is advised by both Motlow State and APSU, assuring a seamless transition from Motlow State to APSU.    

A Motlow State student can begin the process to enter into a dual admissions agreement at any time while enrolled at Motlow State.

"This can be right after they graduate from high school or when they start community college or as they progress," said Amy Deaton, interim director of admissions at APSU.

The dual admissions agreement is applicable for Motlow State students wanting to pursue any academic discipline at APSU.

APSU also has Austin Peay Guarantee agreements with Hopkinsville (KY) Community College, Nashville State Community College, Volunteer State Community College and Columbia State Community College.

For more information about dual admissions agreements between Motlow State Community College and APSU, call Amy Deaton at 931.221.7015 or email at deatona@apsu.edu.



Sections
Education
Topics
Amy Deaton, APSU, Austin Peay Guarantee, Austin Peay State University, Bonny Copenhaver, Clarksville TN, Columbia State Community college, Hopkinsville Community College, Hopkinsville KY, MaryLou Apple, Motlow State Community College, Nashville State Community College, Tim Hall, Tristan Denley, Tullahoma TN, Volunteer State community College