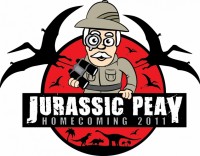 Clarksville, TN – Austin Peay State University held their homecoming celebration last week culminating in the Homecoming Parade and Football Game against the Eastern Illinois Panthers on Saturday.
The Week started out with a homecoming concert in the Red Barn on campus featuring Big Sean with CyHi da Prynce, other events during Homecoming Week included a fight song competition, the APSU Apollo Talent show, A step-off competition, a pep rally, and the NPHC Step show.
The Homecoming Court was announced at the conclusion of the Step-off Competition on Thursday. The 2011 candidates for Homecoming King were Trent Gaasch, A.J. Hall, Alejandro Herrera, Kelvin Rutledge and Branden Ward; for queen were Kara Black, Cady Denton, Amanda Hoover, Laura Czecholinski and Ashley White.
Crowds gathered along the parade route on Saturday to watch the homecoming Parade, which featured President and Mrs. Hall, the APSU Marching Band, The All State, APSU student organizations, local Scouts,  Attorney Kevin Kennedy riding on his beautiful horse,  Young actors and actresses from the CAST & Crowns Performing Arts Center, and the Rossview High School Marching Band.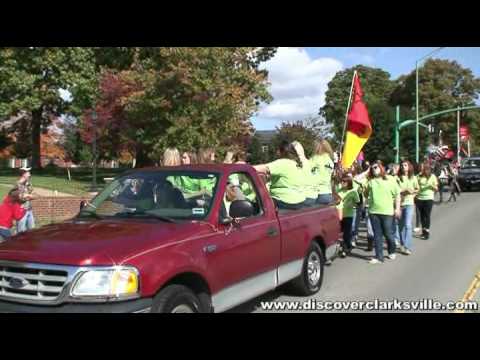 At the Homecoming Game, the APSU Governor's Football Team were unable to keep their first quarter lead going and they ended up losing to the Panthers 19-10.
During half time at the Homecoming Game AJ Hall was crowned King, and Ashley White Queen for 2011.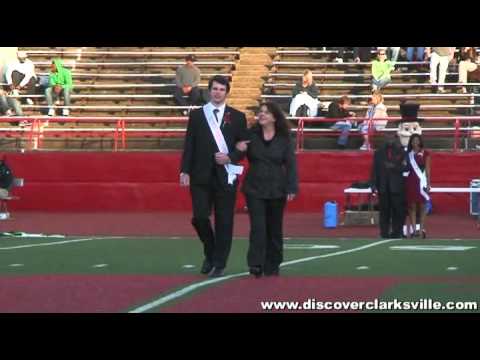 Austin Peay Football returns for its final home game at 1:00pm, Saturday when it plays host to Central State in a non-conference tilt at Governors Stadium.
Photo Gallery
2011 Homecoming Parade
APSU Governors Football against EIU Panthers
About Bill Larson
Bill Larson is the Creator and Publisher of Clarksville Online, and works as a network administrator for Compu-Net Enterprises. He is politically and socially active in the community. Bill serves on the board of the Clarksville Community Concert Association, and is a member of the Friends of Dunbar Cave.

You can reach him via telephone at 931-249-0043 or via the email address below.
Sections
Education
Topics
A.J. Hall, Alejandro Herrera, Amanda Hoover, APSU Football, APSU Governors, APSU Homecoming Game, APSU Homecoming Parade, Ashley White, Austin Peay State University, Branden Ward, Cady Denton, CAST & Crowns Performing Arts Center, Central State, Eastern Illinois Panthers, Governors Stadium, Kara Black, Kelvin Rutledge, Kevin Kennedy, Laura Czecholinski, Lee Hall, The All State, Tim Hall, Trent Gaasch