Clarksville, TN – On November 19th, 2011, an unknown person attempted to break into the New Providence United Methodist Church on the eve of a Thanksgiving Meal Outreach initiative sponsored by H.O.P.E. Nothing was taken, however, the front doors were damaged and had to be replaced.

"It's very sad that someone would try to break into a church" commented one of the church members as she looked at the efforts to replace the front doors.

Despite the rocky start the initiative was successful. Volunteers from several churches along with H.O.P.E. and the LEAP Organization worked together to distribute hundreds of turkeys and Thanksgiving boxes filled with various side items.

"I am excited to my daughter actually enjoying the various community service projects that LEAP has these kids do. I believe it builds character and shows the first hand about the importance of outreach" said Regina Dillard

The H.O.P.E. Thanksgiving Meal Outreach Initiative has served low income families in Montgomery County for several years. Each year, it is hosted at different churches who collaboratively support this initiative through donations, volunteers, and other in kind support. Pastor Tommy Vallejos expressed his sincere appreciation for everyone who came together to make Thanksgiving possible for those less fortunate.
About H.O.P.E.

H.O.P.E., the Hispanic Organization for Progress and Education, was founded in 2002 by Juan Julian Vazquez, who is honorably remembered for all his contribution to the hispanic community. H.O.P.E. continues to keep his dreams a reality with the mission of promoting the advancement of Clarksville's growing Hispanic population through education and assistance in such areas as English language learning, health and wellness and civic participation.
Our goal of civic literacy enables Hispanic families to become informed, engaged citizens who can contribute to the greater good of the community and take an active part in its progress in the years to come. H.O.P.E. is also proud to recognize and celebrate the contributions that Hispanic culture and heritage make to our state.
For more information, visit their website at: www.latinohope.com/.
About LEAP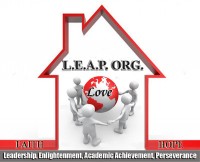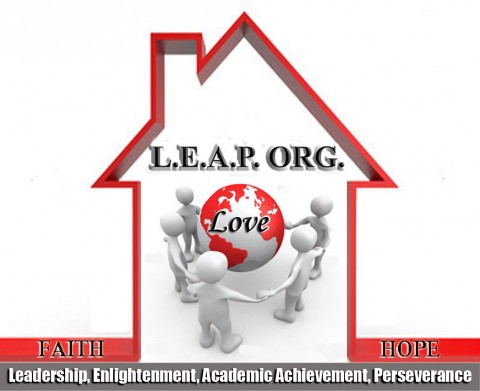 The mission of LEAP is to strengthen families and encourage youth with values of Leadership, Enlightenment, Academic Achievement, and Perseverance through faith, hope and love by providing mentoring, tutoring, affordable housing, child care, career development, and various assistance programs.
For more information, visit their website at: www.leaporg.net.
About Richard Garrett
City Councilman Richard "Reason" Garrett has gained extensive business knowledge and negotiating skills as the Executive Director of the LEAP Organization.  LEAP Org provides youth development services.  As a licensed realtor for Keller Williams Realty, he is known for his tenacity, perseverance, honesty, and fairness.  A proud APSU alum, Richard graduated with Honors with a Bachelors in Public Management.

Richard is a former active duty Marine, father of 4, and a husband with strong ties to the community. He is a graduate of Leadership Clarksville and a member of Clarksville Rotary, Clarksville Area Ministerial Association, Chamber of Commerce, Clarksville Association of Realtors Public Relations & Charity Relations Committees, and Clarksville Community Partners Group.

For more information on Richard visit www.reason4clarksville.com. He can be contacted directly at 931-378-0500 or via email richard@reason4clarksville.com

Web Site: http://leaporg.net/
Email: reason@leaporg.net
Sections
News
Topics
Community Service, H.O.P.E., H.O.P.E. Thanksgiving Meal Outreach Initiative, leap, leap organization, low income, Montgomery County, New Providence United Methodist Church, Thanksgiving, Thanksgiving Dinner, Tommy Vallejos, Turkey, Volunteers