Clarksville, TN – Linemen for the Clarksville Department of Electricity were making preparations for the scheduled electrical outage on Sunday morning from 12:01am until 4:00am when an unexpected outage occurred.
CDE Linemen were working to route power around the substation on Paradise Hill Road to limit the number of customers who would be affected a  planned early morning maintenance outage, when jumpers connecting two different power lines burned out causing unplanned outages in the southern portions of Clarksville served by the District Substation.
CDE Linemen located the burned out jumpers behind Two Rivers Mall and expect to have power fully restored in just a few minutes. The District Substation provides electrical services to 6747 customers.
The scheduled electrical outage on Sunday, November 20th from 12:01 AM until 4:00 AM is expected to affect approximately 1250 customers on the following roads; Edmondson Ferry Road, Hawkins Road, Kingsbury Road, Slayden Circle, East Johnson Circle, Harvest Drive, Silver Drive. Gatlin Street, Cloverdale Drive and Cottonwood Dr.  The outage is necessary to connect new switch gear and perform equipment maintenance in the District substation.
 Outage Map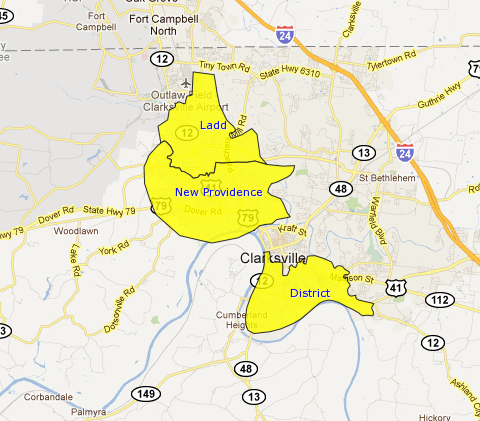 About Bill Larson
Bill Larson is  is politically and socially active in the community. Bill is a member of the Friends of Dunbar Cave.

You can reach him via telephone at 931-249-0043 or via the email address below.
Sections
News
Topics
CDE Lightband, Clarksville Department of Electricity, Cloverdale Drive, Cottonwood Dr, District Substation, East Johnson Circle, Edmondson Ferry Road, Harvest Drive, Hawkins Road, Kingsbury Road, Paradise Hill Road, Planned Outage, Power Outage, Silver Drive. Gatlin Street, Slayden Circle, Substation Maintenance, Two Rivers Mall