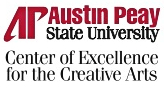 Clarksville, TN – The Austin Peay State University Center of Excellence for the Creative Arts is looking for nominees from the Clarksville-Montgomery County community to receive this year's coveted Ovation Awards.
Since 1996, the Center has honored individuals who made significant contributions to the artistic and cultural life of the Clarksville community. «Read the rest of this article»

Clarksville, TN – Deer crashes continue to rise. In 2010, we had a total of 139 crashes.  2011 has now surpassed that number and we are up to 140 deer crashes with 13 of those being injury crashes.
On November 29th, around 8:00am, Brian Fraley, 26, was driving a 2009 Jeep Laredo south on Fort Campbell Boulevard near Concord Drive when a deer crossing the roadway attempted to jump over the vehicle.
«Read the rest of this article»
Cunningham, TN – Stella Bertz Cheer For A Cure, an organization dedicated to raising cancer awareness and funding for cancer research, today announced the upcoming Cheer For A Cure® Championship to be held Saturday, December 3rd, 2011 at Montgomery Central High School.
Stella Bertz Cheer For A Cure®, a non-profit organization, was established in 2005 and has since grown into a national, community-based organization dedicated to raising funds in an effort to impact the lives of those who have been touched by cancer. «Read the rest of this article»
Clarksville, TN – Clarksville Mayor Kim McMillan has selected Jennifer Rawls as the new Director of Communications and Public Information Officer.
"Jennifer brings a unique skill set to the job," Mayor McMillan said. "She's an attorney, she has led a State agency and she has great communication skills.  I think she's going to be an asset to our office and to Clarksville." «Read the rest of this article»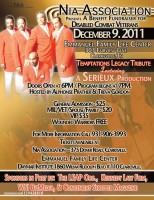 Clarksville, TN – Many people think that the war stops for soldiers when they return home from the battlefield, but for combat wounded warriors, the end of the battle is just beginning of their fight. First they fight for their recovery. Then they have to fight each day of their rehabilitation in order to have as normal of a life as possible, and Carol Clardy Stevens and NIA Association wants to help them with that.
Like most things in life, this requires funding to be able to do, so they will be holding fundraiser on December 9th, featuring the Temptations tribute band Serieux the Legacy Continues, at the Emmanuel Family Life Center. The doors open at 6:00pm, with the program begins at 7:00pm.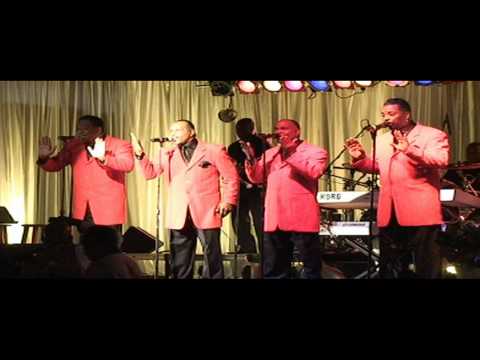 «Read the rest of this article»
November 30th, 3011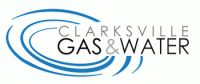 Clarksville, TN – A Clarksville Gas and Water construction crew has turned off water service on Haynes Street and Eastern Hills Drive to repair a leaking fire hydrant. Water service is expected to be off for approximately 2-3 hours while repairs are made.
Surrounding residents may experience low water pressure during the work.
Written by Spc. Shawn Denham
PAO, 2nd Brigade Combat Team, 101st Airborne Division (Air Assault)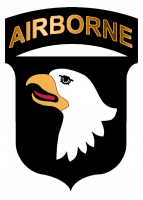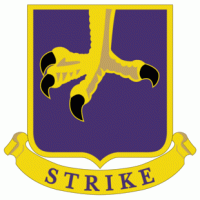 Fort Campbell, KY – A year ago the Soldiers of the 2nd Brigade Combat Team, 101st Airborne Division (Air Assault), celebrated the holiday season in southern Afghanistan, 7,741 miles away from Fort Campbell, friends and family. For this year in garrison, Strike Brigade celebrates the season at home with its Soldiers and family members together.
Soldiers of Strike Brigade were served Thanksgiving Dinner by the brigade's command staff at Strike's dining facility, at Fort Campbell, KY, November 22nd.
The tradition of the command staff serving the Soldiers shows the respect the leaders have for the Soldiers under their command.
«Read the rest of this article»
APSU Sports Information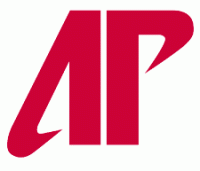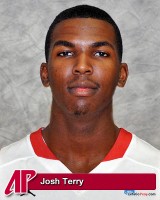 Clarksville, TN – Josh Terry, a senior on the Austin Peay State University men's basketball team, has been named the Copies in a Flash APSU Athlete of the Week.
The Henderson, KY. native was named to the College Basketball Experience All-Tournament team after averaging 14.0 points and shooting 66.7 percent from the field in the four games (which also included a game at No. 22 Cal the previous week). «Read the rest of this article»
Long lines, gaining weight, and going in to debt among the biggest  jeers

Yonkers, NY - If you're a grimacing grinch or a holiday humbug you're not alone. Some 35 million Americans actually dread having to be nice during the holidays, according to a recent poll by Consumer Reports. 
The survey of holiday jeers, conducted by the Consumer Reports National Research Center asked a nationally representative sample of Americans what, if anything they dread from a list of holiday activities.  Apparently it's not all peppermint and presents at this joyous time of year— a whopping 90 percent noted at least one thing they dreaded about the winter holidays. «Read the rest of this article»