Winter Storm Watch In Effect ... [Click here for more information]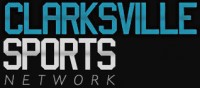 Nashville, TN - In the championship game of the Ensworth Holiday Girls Shootout at Ensworth High School, the Lady Wildcats of Clarksville High School played the purple-and-gold Lady Wildcats of Lawrence County and won 56-34 Thursday night.
Lawrence County finished the first half with 13 points to Clarksville High's 27, the last three of their points a buzzer beater from the sideline by Beth Watson.
Clarksville High started the first quarter with 17 points and Lawrence county remained pointless until their Keiana Gilbert, who lead her team with 11 points, found an open look and dribbled in for the lay up with 6:59 left in the second quarter.
In the second half, Lawrence County cut their defecit to the lowest of the game — 18 points at 43-25 with 58 seconds left in the third on a save by Clarksville High's Tia Nicholson, caught by Lawrence County's Aryanna Gilbert, who went up for the lay up.
It was the free-throw attempts in the fourth quarter, that allowed Lawrence County to bring their final score to 34. Lawrence County went 8-of-13 at the line overall. Clarksville High when 6-of-7,  Bashaara Graves shot 5-of-5 and Tiasha Gray went 1-of-2. Clarksville High finished the fourth with 56 points.
In the awards ceremony immediately following the game, Clarksville High's Chandler Cooper,  Gray and Nicholson won All Tournament awards. Graves, who lead the team with 33 points, won Most Valuable Player.
The Clarksville High Lady Wildcats will continue their holiday tournament play at the Decatur Orthopaedic Clinic Tournament in Decatur, Alabama, December 27th-29th.
Clarksville High School 56, Lawrence County 34
Clarksville High School
9 18 16 13 — 56
Lawrence County
0 25 1 8 — 34
Clarksville High School:  Chandler Cooper 2, Basharra Graves 33, Jessy Ward 3, Tiasha Gray 10, Tia Nicholson 8
Lawrence County: Beth Watson 2,  Morgan Beck 3, Emily Williams 3, , Keiana Gilbert 11, Abby Clayton 4, Jessa Hunt 6,  Aryanna Gilbert 5
Photo Gallery
Sections
Sports
Topics
Aryanna Gilbert, Bashaara Graves, Beth Watson, Chandler Cooper, Clarksville High School, Clarksville Sports Network, Decatur AL, Decatur Orthopaedic Clinic Tournament, Ensworth High School, Ensworth Holiday Girls Shootout, Jessy Ward, Lady Wildcats, Lawrence County, Nashville TN, Tia Nicholson, Tiasha Gray