APSU Sports Information: Austin Peay Basketball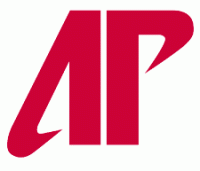 Clarksville, TN – Whitney Hanley, a senior on the Austin Peay State University women's basketball team, has been named the Copies in a Flash APSU Athlete of the Week.
The Mt. Washington, KY native opened the Ohio Valley Conference season with three consecutive 20-plus scoring efforts. The senior guard opened league play by scoring 22 points at Tennessee State. She then added 21 points at Morehead State and capped the week off with a 24-point, eight-rebound performance in the Lady Govs victory at Eastern Kentucky. «Read the rest of this article»
A TSU Cooperative Extension Workshop
Clarksville, TN- Tennessee State University Cooperative Extension Specialist Dr George Smith will host a workshop titled Natural Playgrounds: Fun, Food and Learning from 9:30am  – 11:30pm on January 24th 2012.
Natural Playgrounds are outdoor spaces for learning and discovery, having fun and growing things! Natural playgrounds are a proven safe, healthy alternative to traditional playground facilities.  This workshop will be interactive and will cover topics including natural playgrounds 101 (introduction), funding opportunities, planning and design of natural playgrounds, and how to start/what to expect! «Read the rest of this article»
APSU Sports Information: Austin Peay Basketball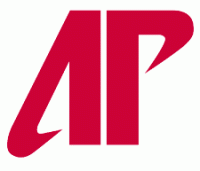 Clarksville, TN – Only general admission seating remains for Austin Peay State University's home doubleheader with Murray State in Dave Aaron Arena.
The women's game starts at 3:00pm, with the men's contest tipping off at 7:05pm.
All reserve seating has been sold. General admission tickets will go on sale 1:30pm, Saturday, for $10.00 per ticket. No general admission tickets will be sold in advance of game day.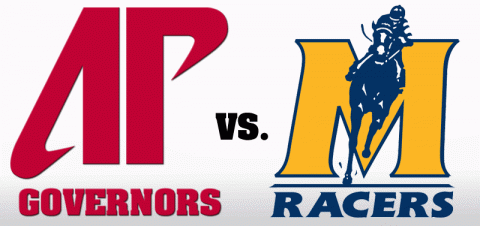 «Read the rest of this article»
January 5th, 2012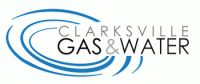 Clarksville, TN – A Clarksville Gas and Water construction crew has closed Woodale Drive from Buckeye Lane to Shalimar Drive for 3-4 hours. Crews are locating a water main leak on Woodale Drive for repair. A water outage or low water pressure may be possible for area residents during the repair work.
Traffic will be detoured to Buckeye Lane and Shalimar Drive.
Department encourages Citizens to visit one of the 19 Driver Service Centers opened On First Saturday of January for Voter ID Issuance Only

Nashville, TN – The Tennessee Department of Safety and Homeland Security today announced that 9,492 photo IDs had been issued for voting purposes from July 1st through December 31st, 2011. The vast majority (8,989) of those issued were non-photo driver licenses converted into photo driver licenses, while 503 were original photo identification cards.
Effective January 1st, 2012, a new state law requires citizens to present a federal or state-issued photo ID to vote at the polls. The law also requires the Department of Safety and Homeland Security to issue photo IDs for voting purposes at no charge. «Read the rest of this article»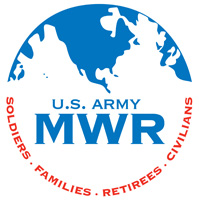 Fort Campbell, KY – What really matters most in your life?  For most people the answer is relationships. ACS Family Advocacy Program will be offering a Couples' Communication Workshop on January 17th and again on February 22nd. Come and join this 2.5 hour workshop and learn how to strengthen your relationship through effective communication.
The workshop will be held at the Family Resource Center beginning at 6:00pm. Discover the common mistakes and barriers in communication, learn to handle conflict constructively and learn key skills for effective couples' communication. «Read the rest of this article»
Clarksville, TN – With Saturday's Austin Peay-Murray State basketball doubleheader fast approaching, The Clarksville Sports Network and Clarksville's premier sports radio show "From the Sideline" is your home for all things Govs and Racers.
Join James D. Horne and Wade Neely every afternoon from 3:00pm-6:00pm on WJZM and online at WJZM.com as they break down, preview, and hash out all of the latest sports topics at the local, regional, and national levels.
On Thursday's show, the duo will speak to Racers first-year head coach Steve Prohm (4:35pm) and Austin Peay women's basketball color analyst Van Stokes (5:35pm) to give listeners the latest on Saturday's big match-up.
Additionally, Horne and Neely will speak to Northeast coach Al Cooper and Eagles standout Alex Poythress (5:05pm) to talk about the team's terrific start to the 2011-2012 season.
«Read the rest of this article»
'Thrive' will offer online tips, tools and support to help participants learn, grow and thrive in 2012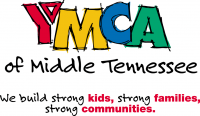 Nashville, TN – At the YMCA, we believe true health and happiness is a balancing act. In order to truly thrive, we must learn and grow in all areas of our life—spirit, mind and body. And that's why we're challenging people in our community to sign up for Thrive, a set of free, online healthy living challenges designed to help anyone at any wellness level improve their overall health and well-being.
Thrive is open to everyone, Y membership is not required to take part. The free challenges will reward participants for completing a set of action steps related to one the key areas of life that wellness experts say are critical to a healthy and happy life. The effort is part of our nonprofit's renewed commitment to give individuals and families in our community the opportunities they need to learn, grow and thrive. «Read the rest of this article»
Nashville media veteran Deanna Lambert joins TDOT Communications Team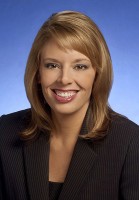 Nashville, TN – Tennessee Department of Transportation (TDOT) Commissioner John Schroer has appointed Deanna Lambert as the Community Relations Officer for TDOT's Region Three area, based in Nashville. Lambert officially started Monday December 12th, 2011.
Lambert takes over the position previously held by B.J. Doughty, who now serves as TDOT's Director of Community Relations and Communications.
Lambert has more than 10 years experience in television news reporting, anchoring, and producing in major markets, most recently working as a reporter/anchor for WSMV Channel 4 in Nashville. «Read the rest of this article»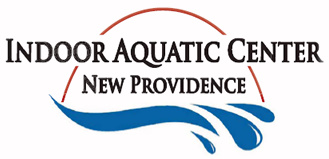 Clarksville, TN – The City of Clarksville Parks and Recreation Department is pleased to announce that the popular "Dome Days" promotion at the Indoor Aquatic Center at New Providence will continue through February 29th!
The "Dome Days" promotion includes "Dollar Day" which enables all patrons to enjoy all-day access to the indoor pool for the price of $1.00 each Tuesday. The second half of the "Dome Days" promotion is "2-for-1 Day" in which patrons visiting the Indoor Aquatic Center on Thursdays will receive two all-day admissions for the price of one. «Read the rest of this article»