Special Weather Statement In Effect ... [Click here for more information]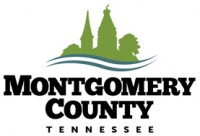 Montgomery County, TN – The Montgomery County Office of Facilities Development, in conjunction with the Montgomery County Parks and Recreation Department, will hold a Public Input meeting to allow interested citizens to express their comments concerning the schematic design for the historic rehabilitation and addition of the South Guthrie Community Center. The meeting will be held at the center, located at 5025 Guthrie Road, on Tuesday, January 24th at 6:30pm.
The South Guthrie Community Center will celebrate its 90th anniversary this year, along with the 100th anniversary of the Rosenwald School initiative. The site was the former Warfield School built in 1922 with Rosenwald School funds. The site serves as the home of the South Guthrie Improvement Association.
Sections
News
Topics
Guthrie Road, Montgomery County, Montgomery County Office of Facilities Development, Montgomery County Parks and Recreation Department, Public Input Meeting, South Guthrie Community Center, South Guthrie Improvement Association, Warfield School