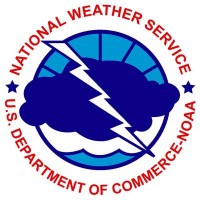 Nashville, TN – The National Weather Service in Nashville has issued a Tornado Warning for the following Middle Tennessee Counties; Cheatham County,  Dickson County, Southeastern Houston County, Eastern Humphreys County, and Eastern Montgomery County until 1:15am CST.   Take cover now!
Move to an interior room on the lowest floor of a sturdy building. Avoid windows. If in a mobile home, a vehicle, or outdoors move to the closest substantial shelter and protect your self from flying debris.
At 12:35am CST  National Weather Service Doppler Radar indicated a Severe Thunderstorm capable of producing a Tornado. This dangerous storm was located 8 miles south of Waverly…and was moving Northeast at 70 mph. This storm is at the apex of a line echo wave pattern. Locations impacted include Dickson, Ashland City, McEwen, Vanleer, Slayden and Charlotte.
Sections
News
Topics
Cheatham County, Dickson County, Doppler Radar, Houston County, Humphreys County, Montgomery County, National Weather Service, Severe Thunderstorm Warning, Tornado Warning, Waverly