ESPN Sears BracketBusters comes to Clarksville with Austin Peay Governors Basketball facing former OVC foe Youngstown State
Austin Peay Men's Basketball vs. Youngstown State
February 18th, 2012 | Tipoff: 7:30pm
Dunn Center | Clarksville, TN.

Clarksville, TN – Austin Peay State University men's basketball team will play an old Ohio Valley Conference foe for the 10th annual Sears BracketBusters.
Youngstown State, an OVC member from 1981-82 season through 1987-88, will come to Clarksville for the Saturday, February 18th contest, tentatively scheduled for 7:30pm.
The Penguins, members of the Horizon League, currently are 11-9 overall with a 6-4 conference record. This past Saturday they lost to league leader Cleveland State, 67-47, at home.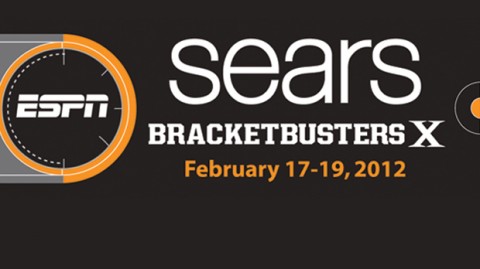 Four Youngstown State players average in double figures, led by 6-0 sophomore guard Kendrick Perry at 14.2 ppg, following by 6-1 junior guard guard Blake Allen, who comes in at 13.5 ppg, shooting 45.1 percent from three-point range. Allen is ranked ninth in the country in three-point field goals made per game (3.2) and 13th in three-point percentage. As a team, Youngstown State is ranked eighth nationally, averaging 9.0 three pointers per game.
Meanwhile, 6-7 forward Damian Eargle, who is averaging 10.3 ppg and 7.4 rpg, is third in the nation in blocked shots (4.2) with a total of 84.
Historically, Austin Peay has a 6-8 record against YSU, having won the last four meetings in the series-two in 1986-87 and two more in 1987-88.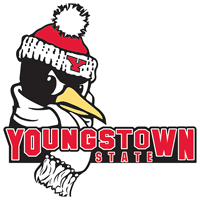 The two teams have one common opponent this season. The Penguins defeated preseason Horizon League favorite, Detroit, 64-61 in early December. The Govs, meanwhile, lost to the Titans, 94-93, in overtime as part of the College Basketball Experience Classic in Bowling Green, Ohio.
This is Austin Peay's ninth appearance in the BracketBusters Event-the most of any OVC school. The Governors are 2-6 in the previous eight games.
As part of the BracketBusters agreement the Governors will travel to Youngstown, Ohio, to play the Penguins either next season or in 2013-14. APSU's 2011 BracketBusters opponent, Fairfield, will come to Clarksville during the 2012-13 season.