Ice Storm Warning In Effect ... [Click here for more information]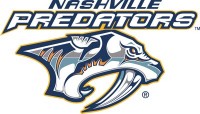 Nashville, TN – The Nashville Predators are ready to take on the second half of the NHL season, as they return tonight against the Minnesota Wild.  The Predators head into the final game of January with a 10-2-0 record this month.  The franchise record for wins in a month is 11, posted in March 2010.
This month marks the seventh time in franchise history the team has recorded double-digit wins, including the third time in January.
Dating back to the last time these two teams met, the Predators have posted the League's best record (12-2-0), while outscoring the opposition 44-24, despite being outshot 426-395 during that stretch.  In those 14 games, Nashville has averaged 3.14 goals per game, while allowing just 1.71 goals per game.  The Predators' 14 game  stretch includes outscoring foes 35-21 while at even strength.  In the 36 games prior to the current streak, the Predators were outscored 72-54 at even strength.  Those totals have pushed Nashville's goals per game average from 2.60 to 2.74 (12th) currently, while its goals against has fallen from 2.80 to 2.52 (ninth).
Three players have posted at least 11 points in Nashville's last 14 games.  Mike Fisher has 13 points, including five points in his last four outings.  Fisher ranks seventh in the League in scoring since January 1.  For the season, the Predators are 16-2-1 when Fisher records a point and 8-0-1 when he scores a goal.
Martin Erat has posted 12 points in the last 13 games, moving him into first in team scoring.  Sergei Kostitsyn leads all Predators with seven goals, to go along with four assists, during that stretch.  During the month of January, Kostitsyn has scored on 7 of 12 shots and ranks 6th in the League in goals.
The Predators hit 30 wins in 50 games this season-that is the third fastest to 30 wins in franchise history.  The record is 30 wins in 44 games in the 2006-07 season, followed by 30 wins in 48 games in 2005-06.  The Predators have 32 games remaining this season-15 games at Bridgestone Arena and 17 road games in 10 different road trips.  Nashville has 23 games against teams who held a playoff position at the All-Star break.
Predators goalie Pekka Rinne has won each of his past nine starts, and has set a franchise record for longest win streak.  Rinne was named the NHL's Second Star of the Week on Monday.
The Minnesota Wild is 24-18-7, currently 8th in the Western Conference, with 55 points.  Nashville is currently 5th in the Western Conference with 64 points.
The puck drops at 7:00pm central from the Xcel Energy Center.
About Hank Bonecutter
Hank Bonecutter is a forty year broadcast veteran and former radio station owner. His career included, talk-show host, journalist, writer, and producer.  He is president of Bonehead Promotions, an advertising consulting and media firm. He is the owner of www.clarksvillesportsnetwork.com and www.nashvillesportsnetwork.com, and is a contributing author/journalist for Clarksville Online.

Hank worked at several Nashville radio stations, including WKDF, WLAC, WKQB and WKDA.

He hosted and produced Clarksville's longest running morning talk-show, "The Bone Show," from 1994-2012.

Hank is also a stand-up comedian, having performed at some of the top comedy clubs in Tennessee, Kentucky and Georgia.

Hank produced a series of stand-up comedy shows, "Comedy on the Cumberland, " in Clarksville to benefit local charities.

You can follow Hank on Facebook and Twitter, @bonecutter01 and @boneheadnews.

Web Site: http://www.clarksvillesportsnetwork.com/
Email: hbonecutter@clarksvilleonline.com
Sections
Sports
Topics
Bridgestone Arena, Martin Erat, Mike Fisher, Minnesota Wild, Nashville Predators, Nashville TN, National Hockey League, NHL, Pekka Rinne, Predators, Sergei Kostitsyn, Western Conference, Xcel Energy Center