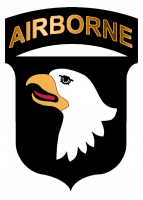 Fort Campbell, KY – Yesterday Fort Campbell welcomed 281 soldiers from the 159th Combat Aviation Brigade home from a year long deployment to Southern Afghanistan. The 159th Combat Aviation Brigade is one of the last major elements of the 101st Airborne Division still deployed in Afghanistan. The returning soldiers were from the 563rd Aviation Support Battalion "Fighting"; 7th Squadron, 17 Cavalry Regiment   "Pale Horse"; 4th Battalion, 101st Aviation Regiment "Eagle Wings"; and 7th Battalion, 101st Aviation Regiment "Eagle Lift".
Family and friends of the returning soldiers had gathered together to give their loved ones a proper welcome home.
«Read the rest of this article»
APSU Sports: Austin Peay Women's Basketball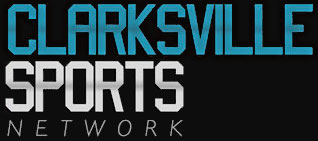 Clarksville, TN – The Austin Peay Lady Govs entered a rare Wednesday night contest against Tennessee-Martin desperately looking to snap a six-game losing streak and give themselves a much-needed spark heading into the final five games of the regular season.
Despite a career night from Nicole Olszewski, however, the Lady Govs were unable to match the firepower of the second-place Skyhawks, who made 12 3-pointers in a 88-83 victory.
«Read the rest of this article»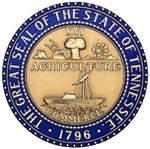 Nashville, TN – Governor Bill Haslam recently extended an executive order to allow haulers of hay to carry larger loads in their trucks as long as they observe safety requirements. The order is in response to drought and extreme weathers conditions in Texas and across the Southeast, which has left some farmers without access to hay for livestock.
"Last year was a tough year for farmers across the Southeast, and we want to be responsive to their needs," Haslam said. "This order will continue to ensure that much needed hay can be shipped safely and without delay through Tennessee and along our major interstate corridors." «Read the rest of this article»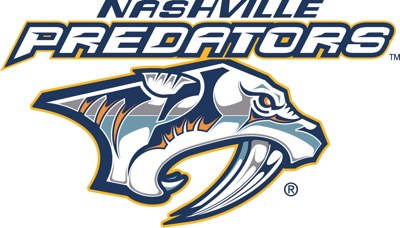 Nashville, TN – The Nashville Predators continue their run to the Stanley Cup playoffs with a visit to Philadelphia to take on the legendary Flyers tomorrow tonight.  The Predators are still riding high after their amazing victory over the Minnesota Wild, Tuesday night.
Tuesday night's come-from-behind victory over Minnesota marked the seventh time this season that the Predators have overcome a two- or- three-goal deficit to win. In those victories, the Predators have outscored their opponents 14-3 (plus 11) in the third period and have notched three overtime winners. Tuesday was also the sixth time the Predators have posted a comeback victory since December 1st, 2011. Nashville overcame just three two-goal deficits all of last season. «Read the rest of this article»

Clarksville, TN – On February 1st, 2012, around 11:00am, a man working at a 240 Kraft Street business found an abandoned black bag on a rock pile along Kraft Street. He thought it looked like a mobile meth lab and put the bag on a front end loader and transported it to the business office and called Clarksville Police.
Emergency responders arrived, evacuated the building, and the 19th Judicial Task Force was notified and responded to the scene.
«Read the rest of this article»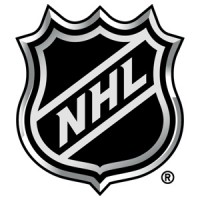 New York, NY – Nashville Predators goalie Pekka Rinne has once again been honored by the National Hockey League.
It was announced today that Rinne has been named one of "three stars" for January, joining first star John Tavares of the New York Islanders, second star Evgeni Malkin of Pittsburgh.   Rinne was just recognized as one of the "three stars" of the week ending January 29th. «Read the rest of this article»

Clarksville, TN – Clarksville Police narrowly missed apprehending a man with multiple warrants and who is also a person of interest in the shots being fired at an Oak Grove officer.
On February 1st, 2012, around 8:45am, Police received information that Christopher Jerome Walker was in room 26 in the Mid-Towner Motel, 890 Kraft Street. Police surrounded the hotel and contacted Walker by phone in an effort to negotiate a voluntary surrender; he hung up on the officers.
«Read the rest of this article»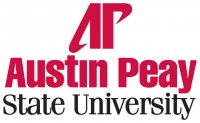 Clarksville, TN – The College of Behavioral and Health Sciences at Austin Peay State University announce the creation of the Center for the Study of Military Life.
The purpose of this center is to support research activities that seek to develop a more in-depth understanding of all aspects of military life as they impact individual service members, military families and communities and nation.
APSU is positioned to sponsor such a center. The University has a long-standing relationship with the U.S. Army through the military installation at Fort Campbell, KY. «Read the rest of this article»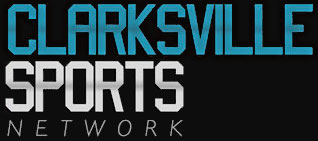 Clarksville, TN – No. 3 Clarksville High School and Rossview High School earned District 10-AAA victories Tuesday night.
Clarksville High (27-0, 14-0 District 10-AAA) rolled over Henry County High School 71-28 in Paris, TN. «Read the rest of this article»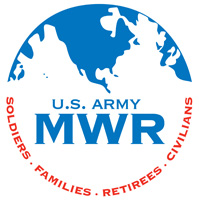 Fort Campbell, KY – Join Outdoor Recreation at Ober Gatlinburg Ski Resort and Amusement Park, high above Gatlinburg, for some exciting skiing and snowboarding.  Located in the Great Smoky Mountains, Ober Gatlinburg offers plenty of cold weather fun including skiing, snowboarding, snow tubing, and ice-skating.
Outdoor Recreation will be providing transportation, one night's lodging, ski or snowboard rental, and two full-day lift tickets.  The trip cost for skiing is $225.00 per person and the trip cost for snowboarding is $250.00 per person. Ages 17 and under must be accompanied by a parent or guardian. «Read the rest of this article»