Special Weather Statement In Effect ... [Click here for more information]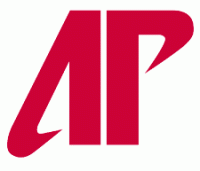 Clarksville, TN  – The Office of Public Relations and Marketing at Austin Peay State University will be recognized in Atlanta in February by the Council for Advancement and Support of Education (CASE) — Southeast District III for its "outstanding" alumni magazine and a new commercial it produced.
The University will receive an Award of Excellence distinction in the alumni magazine category for three issues – Fall 2010, Spring 2011 and Fall 2011 – of Austin Peay: The Magazine for Alumni and Friends of Austin Peay State University. Previous Award of Excellence winners in this category include Auburn University, Clemson University and the University of Virginia Alumni Association.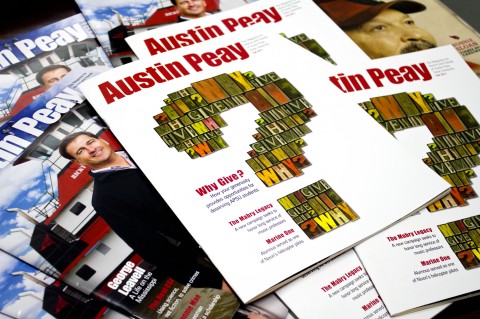 Judges from colleges and universities throughout the southeast praised the magazine for its "outstanding visuals, great use of color on pages, superb layout." APSU assistant director of multimedia and web design Rollow Welch and APSU graphic designer Kim Balevre designed the magazines.
Bill Persinger, executive director of the APSU Office of Public Relations, served as editor of the three issues, and Dr. Melony Shemberger, assistant director of communication, was the assistant editor. Michele Tyndall oversaw production of the magazine, and APSU staff writer Charles Booth and APSU photographer Beth Liggett contributed stories and photos to the publication.
Entries winning Award of Excellence are finalists for the Grand Award in each category. The finalists will be recognized and the Grand Award winners will be announced at an awards event next month during the CASE III conference in Atlanta.
In addition, APSU will receive a Special Merit Award in the audiovisual: television category for its commercial "More than a Lecture." Content for the commercial was provided by APSU director of marketing Dr. Terry Damron.
All award-winning entries will be on display during the conference.
About CASE District III
CASE District III advances and supports educational and professional institutions in the southeastern United States by enhancing the effectiveness of the alumni relations, fund raising, communications, marketing and other advancement professionals who serve them.
For more information about CASE III or to see other school award winners, visit http://www.casethree.org.
Sections
Education
Topics
APSU, Austin Peay State University, Austin Peay: The Magazine for Alumni and Friends of Austin Peay State University, Beth LIggett, Bill Persinger, CASE Southeast District III, Charles Booth, Council for Advancement and Support of Education, Kim Balevre, Melony Shemberger, Michelle Tyndall, Terry Damron