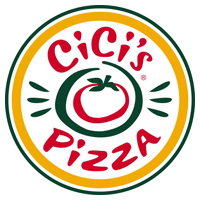 Clarksville, TN – Both CiCi's Pizza Restaurants in Clarksville will be hosting a special "Guest Appreciation" day this Thursday, February 9th. All day from 11:00am-10:00pm CiCi's will be serving up its hot and fresh all you can eat buffet for only $1.99, regularly priced around $5.00.
CiCi's Pizza, a proud member of Clarksville's business community since 1998, is thanking guests by offering an all-day guest appreciation buffet special for just $1.99 per guest.
CiCi's Pizza offers more than 20 pizzas on its custom pizza buffet, in addition to soup, salad, pasta and dessert, normally around $5.00 per person. With incredible value and variety, busy families on the go can satisfy every taste bud without breaking the bank.
Every CiCi's Pizza restaurant makes each pizza by hand using freshly prepared and stretched dough, sauce made in small batches with special herbs and seasonings, freshly grated cheese and crisp vegetables.
The CiCi's Pizza in Clarksville, TN are located at:
76 Dover Crossing Road
1604-A Madison Street
Sections
News
Topics
CiCi's Pizza, Clarksville TN, Guest Appreciation Day, Pizza Buffet