Special Weather Statement In Effect ... [Click here for more information]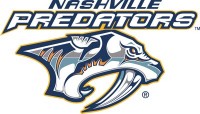 Nashville, TN – Tomorrow, Nashville makes its only trip of the season to Canada's Capital, as they take on the Senators at Scotiabank Place. The Predators have taken three of their last five games against the Senators, including wins in their last two trips to Ottawa. The visiting team has won each of the last four games between the two teams.

These teams last met on December 23rd, 2010, in the Music City, as Ottawa took home the 2-1 victory. The Predators and Senators last met at Scotiabank Place on October 22nd, 2009, with Nashville snapping a six-game losing streak with a 6-5 overtime win.

The Predators opened up a 3-0 lead just 11 minutes into the game, only to see Ottawa tie the game with three goals in the first 8:10 of the third period. After exchanging goals in the waning minutes of the third to make it 5-5, extra time would be needed to determine a winner. Shea Weber notched his second goal – and the team's second power-play goal – of the game at 2:11 of sudden death to give Nashville the 6-5 overtime victory.  Ryan Suter also notched his lone career two-goal game in the victory.

This is Mike Fisher's first trip back to Ottawa since the Predators acquired him from the Senators on February 10th, 2011. He was selected in the second round, 44th overall, by the Senators in the 1998 NHL Entry Draft and during 10-plus seasons in Ottawa, he posted 167 goals and 181 assists in 675 career games. Fisher helped lead the Sens to the Stanley Cup Finals in 2007, and in 75 playoff games in a Senators sweater, he posted 28 points (14g-14a).
Fisher was a finalist for the Selke Trophy as the NHL's top defensive forward in 2005-06, after tying for third in the NHL in shorthanded points (4g-3a-7pts) and setting a career high in plus/minus rating (+23). Off the ice, he was very active in the Ottawa community with charities like Roger's House.

Nashville has posted a 14-3-1 record in their last 18 games, outscoring the opposition 56-37, despite being out shot 553-529 (minus 24). In its last 18 games, it has averaged 3.11 goals per game, while allowing just 2.05 goals per game. The Predators' current streak includes outscoring foes 46-30 at even strength, moving Nashville to 11th in the League in even-strength scoring. In the 36 games prior, the Predators were outscored 72-54 at even strength. Those totals have pushed Nashville's goals per game average from 2.60 prior to the stretch to 2.76 (12th) currently, while its goals against has fallen from 2.80 to 2.56 (tied for ninth).

The line of Mike Fisher, Sergei Kostitsyn and Martin Erat has been a driving force behind Nashville's recent success, with Fisher and Erat both posting 17 points in the last 18 games. Fisher's 17 points (9g-8a), includes nine points (8g-1a) in his last eight outings. He leads the team in goals (16) this season, after his marker against Vancouver on Tuesday. For the season, the Predators are 18-2-2 when Fisher records a point and 10-0-2 when he scores a goal.

With his goal on Tuesday vs. Vancouver, Kostitsyn has notched 15 points (9g-6a) in his last 16 games. He has nine goals on his last 22 shots, and currently leads the League in shooting percentage (25 percent). Kostitsyn and Fisher are tied for the third-most goals (9) in the League since January 1st.

Erat posted an assist on Kostitsyn's goal on Tuesday night, giving him 17 points (4g-13a) in his last 18 games. The Trebic, Czech Republic native now leads the team in points (40), and has posted at least 40 points eight consecutive seasons. In Erat's last 94 regular season games dating back to December 1st, 2010, he has posted 84 points (27g-57a).
Last Time Out
Predators 3, Vancouver 4 (SO) at Bridgestone Arena
Nashville went to the shootout for the fifth time this season – it is now 3-2 in the post-overtime tie breaker.
Colin Wilson opened the scoring for Nashville. He has five points (3g-2a) in his last seven games. Wilson has gone pointless in no more than three consecutive games this season. A season ago, he was scoreless in seven, eight and nine game spans.
David Legwand has helpers in back-to-back games. He is now just one assist shy of 300 career assists.
With an assist on Wilson's goal, Patric Hornqvist has seven points (3g-4a) in his last seven games.
As a Predator, Mike Fisher now has five goals in five regular-season games against the Canucks.
The Predators put at least 40 shots on goal for just the second time this season – the first was a season-high 45 shots on goal against Calgary on December 13th.
The Predators out shot their opponent (40-31) for just the 18th time this season. They are 12-3-3 when out shooting the opposition and are tied for second in the League in winning percentage (.667) in those situations. 
The Predators were shorthanded just one time. They have been shorthanded three times or fewer in 13 of their last 14 games.
About Hank Bonecutter
Hank Bonecutter is a forty year broadcast veteran and former radio station owner. His career included, talk-show host, journalist, writer, and producer.  He is president of Bonehead Promotions, an advertising consulting and media firm. He is the owner of www.clarksvillesportsnetwork.com and www.nashvillesportsnetwork.com, and is a contributing author/journalist for Clarksville Online.

Hank worked at several Nashville radio stations, including WKDF, WLAC, WKQB and WKDA.

He hosted and produced Clarksville's longest running morning talk-show, "The Bone Show," from 1994-2012.

Hank is also a stand-up comedian, having performed at some of the top comedy clubs in Tennessee, Kentucky and Georgia.

Hank produced a series of stand-up comedy shows, "Comedy on the Cumberland, " in Clarksville to benefit local charities.

You can follow Hank on Facebook and Twitter, @bonecutter01 and @boneheadnews.

Web Site: http://www.clarksvillesportsnetwork.com/
Email: hbonecutter@clarksvilleonline.com
Sections
Sports
Topics
Bridgestone Arena, Calgary Flames, Canada, Colin Wilson, David Legwand, Frank Selke Trophy, Martin Erat, Mike Fish, Mike Fisher, Music City, Nashville Predators, Nashville TN, National Hockey League, NFL, NHL Draft, ottawa, Ottawa Senators, Patric Hornqvist, playoffs, Predators, rogers house, Ryan Suter, Scotiabank Place, Sergei Kostitsyn, Shea Weber, Stanley Cup, Stanley Cup Playoffs, vancouver, Vancouver Canucks