APSU Sports: Austin Peay Men's Basketball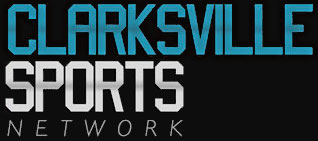 Murray, KY – Coming off their first loss of the season, Murray State entered Saturday night's return game against the Austin Peay Governors eager to prove to the rest of the nation that the Racers are still the team to beat in the Ohio Valley Conference.
And, unfortunately for the Govs, the Racers had no problems proving that point as Isaiah Canaan scored 14 of his game-high 23 points in the first half, fueling the Racers to a 82-63 blowout win over their conference rivals in the CFSB Center.
«Read the rest of this article»
Washington, D.C. – The Earned Income Tax Credit is a financial boost for workers earning $49,078 or less in 2011. Four of five eligible taxpayers filed for and received their EITC last year. The IRS wants you to get what you earned also, if you are eligible.
Here are the top 10 things the IRS wants you to know about this valuable credit, which has been making the lives of working people a little easier since 1975.
«Read the rest of this article»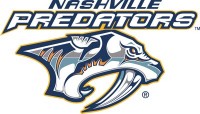 Boston, MA – The Nashville Predators lost their third game in a row, falling to the Stanley Cup Champion Boston Bruins, 4-3 in a shoot-out.
In a physical game dominated by the Bruins, Nashville kept clawing back to stay even with Boston, then took the lead late in the game on a back-handed shot by Mike Fisher with 3:32 left to play.  A controversial call on the Predators, gave Boston the man advantage, and they tied the game up at 3-3 when Milan Lucic scored over an outstretched Pekka Rinne. «Read the rest of this article»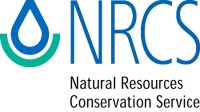 Clarksville, TN – Volunteers for USDA's Natural Resources Conservation Service (NRCS) come from all walks of life.
In Tennessee, we've been lucky enough to have U.S. Army soldiers, who were injured while serving our nation, volunteer at the Clarksville NRCS Field Office.
Clarksville is only eight miles from Fort Campbell, Ky., a large Army base which straddles the Kentucky and Tennessee border. Fort Campbell is the home of the 101st Airborne Division, Special Forces units, a combat support hospital and sizeable medical facilities.
«Read the rest of this article»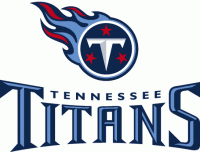 Nashville, TN – The Tennessee Titans agreed to terms with wide receiver Lavelle Hawkins on a multi-year contract.
Hawkins put together the best season of his career last year as he played in all 16 games with two starts and totaled 47 receptions for 470 yards and one touchdown. The 47 receptions ranked fourth for the Titans and his 17 third-down grabs were second on the team.
During his four-year career, he has played in 45 games with Tennessee and totaled 66 receptions. He was drafted by the Titans in the 4th round of the 2008 NFL Draft from the University of California.
Hawkins was slated to become a free agent at the end of the league calendar on March 13th.
Make Plans Now to Spend Valentine's Day with Tennessee State Parks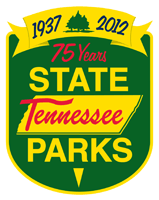 Nashville, TN – Valentine's Day is just around the corner and for those looking for a "sweetheart" of a deal, several Tennessee State Parks are once again offering great packages. All eight state park restaurants will be open Tuesday, February 14th, most serving a special Valentine's Day meal. Great overnight packages also are available at Tennessee State Parks' six incredible inns.
A romantic dinner package for two runs from $34.95 to $46.95, depending on the location. For those wanting a little less romance and a lot more chicken, Paris Landing State Park will be hosting its famous Crazy Chicken Night at just $16.50 per couple. Prices do not include beverage, tax and gratuity. «Read the rest of this article»
Written by Sgt. Richard Daniels Jr.
1st Brigade Combat Team, 101st Airborne Division (AA) Public Affairs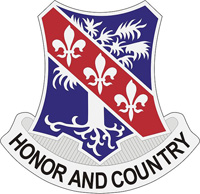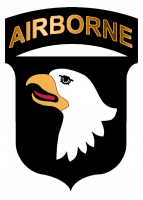 Fort Campbell, KY – Damaged nearly beyond repair, they work quickly to bring the vehicle right side up knowing one day bullets will accompany their struggles.
The reintroduction of recovering vehicles in the midst of battle is still a ways away for the Taskmaster mechanics, but their training started here at the ranges January 31st.
«Read the rest of this article»

Clarksville, TN – Registration is underway for the Clarksville Parks & Recreation's Youth Recreation Leagues. Participants can register no later than March 30th at any of our community centers, the Parks & Recreation Main office as well as online at recpro.cityofclarksville.com.
The baseball, softball and t-ball league is open to youth ages 5 to 14.  Birth certificates are required at registration to verify the child's age. All games are played at Heritage Park Baseball Fields. «Read the rest of this article»
APSU Sports: Austin Peay Men's Tennis

Clarksville, TN – Austin Peay State University men's tennis team shutout regional rival Western Kentucky, 7-0, Friday afternoon, at the Governors Indoor Tennis Center.
It was Austin Peay's second-straight win over a regional team after defeated Belmont, 5-2, January 25th. The young Govs seem to be responding well to head coach Malik Tabet's strategy, playing seamless tennis against a Western Kentucky team they have now won consecutive matches against.
«Read the rest of this article»
Clarksville, TN – The need for new roads seems to be an ongoing problem for Clarksville.  Once we build one, we've outgrown it.
Case in point: the 101st Airborne Division Parkway, Warfield Boulevard, Tiny Town Road.
Now it appears, the money from the Federal Government may come to an end before the November election.  So if a politician promises "new roads" if elected, get him or her to do a quick "fact check."
According to an analysis of Congressional Budget Office data by the American Association of State Highway and Transportation officials, The Highway Trust Fund, which finances U.S. road, bridge and mass-transit projects, may become insolvent. «Read the rest of this article»