Austin Peay Lady Govs Track and Field's Chantelle Grey to face NCAA's best at SPIRE Invite Indoor Track and Field
APSU Sports: Austin Peay Women's Track and Field

Clarksville, TN – Junior Chantelle Grey, of the Austin Peay State University women's track and field team will have a chance to challenge some of the NCAA's top runners at Saturday's SPIRE Indoor Track and Field Invitational.
Grey – who is slated to run the 800-meters – will be one of a handful of individuals to compete at the prestigious invitation-only event held at the Olympic-grade SPIRE Institute. The magnificent indoor track facility seats more than 5,000 spectators and features a 300-meter, eight-lane track.
"We're excited about this meet," head coach Doug Molnar said. "This will give her the chance to run against some quality opponents and see what she can really do. She's more than ready to run under 2:10, but it's a question of how far under. Her workouts indicate she's ready to run fast."
The Montana transfer already has two wins under her belt – opening the season with a win at the Niswonger Invitational and later winning at the UAB Blazer Invitational. She set her season-best time at the Indiana's Gladstein Invitational when she finished second at 2:11.09.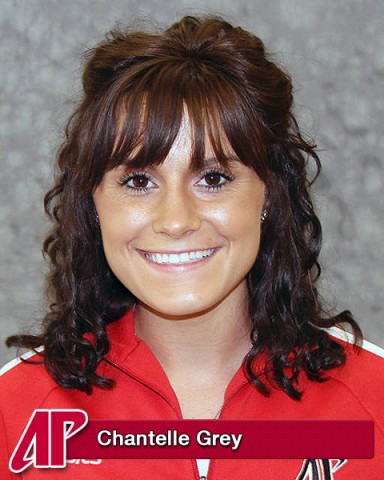 The women's 800-meter race will have an NCAA championship feel with seeding starting with Michigan's Rebecca Addison at 2:03.79. Addison was an NCAA All-American after finishing eighth in the 800-meter run at the NCAA Indoor Championships.
Of course, Grey's ultimate goal is a 2:04.50 time that would automatically qualify her for the NCAA Indoor Championship. The APSU school record mark is 2:06.17 held by Austin Peay Hall of Famer Sheena Gooding, who also was an NCAA Indoor All-American.
"This is a great opportunity for Chantelle to set herself up for the OVC Championships and then Last Chance meet to get the 2:05 range," Molnar said. "That would be quite an effort in chasing the school record."
Fans can follow Grey's results at the SPIRE Invitational at www.spireinstitute.org/. [1]