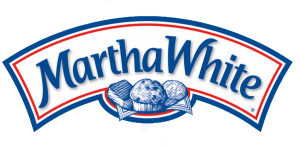 Nashville, TN – From cornbread to collard greens to pimento cheese, the Southern Foodways Alliance at the University of Mississippi celebrates and nurtures the passion for Southern food, cooks and producers.

The 14th annual Southern Foodways Symposium explored the history and current state of agriculture in the Cultivated South, since agriculture has driven the Southern economy for much of the region's history.

"Each year at the Symposium, we love to see what inspires creative young chefs to create recipes that pay homage to our Southern heritage," said Martha White® baking expert Linda Carman.

As a sponsor, Martha White was privileged to have Chef Edward Lee of 610 Magnolia in Louisville, KY, create a Kentucky Bento Box luncheon featuring Cheddar and Lardo Cornbread, a modern twist on cornbread served with braised bison and other iconic Southern foods.

"Cornbread is controversial in my house," said Lee. "I know enough not to add sugar to the batter, but everyone I know drizzles honey or molasses on it at the dinner table. That's cheating, isn't it? My solution was to add so much flavor to the batter that you wouldn't miss the sweet thing. My wife tells me that's cheating, too, as she pinches every last crumb off her plate. I can't win."
Cheddar and Lardo Cornbread
2 cups Martha White® Plain Enriched Yellow Corn Meal
2 cups Martha White All-Purpose Flour
1 tablespoon salt
1 tablespoon baking powder
1 tablespoon baking soda
1/4 cup Crisco® Pure Vegetable Oil
3 large eggs
1 large egg yolk
2 1/2 cups buttermilk
1/4 cup melted butter
6 ounces finely chopped lardo*
6 ounces shredded aged sharp cheddar cheese
1/4 cup clarified butter for cooking
Directions
1. HEAT oven to 400°F. Combine corn meal, flour, salt, baking powder and baking soda in a large bowl.
2. MIX together oil, eggs, egg yolk, buttermilk and melted butter in a medium bowl. Stir into dry ingredients, mixing with a wooden spoon until well blended. Fold in lardo and cheddar cheese.
3. HEAT 12-inch cast iron skillet over high heat until very hot. Add clarified butter to skillet, carefully swirl around to coat the bottom. Pour cornbread batter into skillet and cook on medium-high heat for about 1 minute.
4. PLACE skillet in the oven. Bake for 40 minutes, or until a knife inserted into the center comes out clean. Serve warm with a pat of butter on top.
Makes 12 to 16 servings
*For lardo, Chef Lee generally uses the fat from an aged country ham, diced very fine. Another option is Italian lardo.
Tip: Cornbread may be made with 2 cups Martha White Self-Rising Yellow Corn Meal Mix and 2 cups Martha White Self-Rising Flour. Omit salt, baking powder and baking soda.
---
Crisco is a registered trademark of The J.M. Smucker Company.
Sections
Arts and Leisure
Topics
Cheddar Cornbread, Cornbread, Crisco, J.M. Smucker Company, Lardo Cornbread, Linda Carman, Louisville KY, Martha White, Nashville TN, Southern Foodways Alliance, University of Mississippi