APSU Sports: Austin Peay Men's Basketball

Martin, TN – Austin Peay State University's bench combined for 47 points as the Governors defeated UT Martin, 85-67, Thursday night in Ohio Valley Conference basketball action played at the Elam Center.
The victory improved the Governors to 11-19 overall and 7-8 in the OVC. The Governors entered the  night needing either an Eastern Illinois loss or an APSU victory to qualify for their 28th straight OVC tournament. Although EIU's loss at Morehead State earlier in the night allowed the Govs to qualify, the Govs coaching staff chose not to inform the players to make sure they maintained their focus.
«Read the rest of this article»
Written by Doug Brumley
Nashville Predators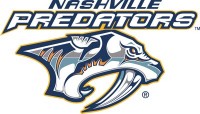 Nashville, TN – Having handed the St. Louis Blues shootout losses twice already this season, the Nashville Predators saw the tables turned on them Thursday night at Bridgestone Arena, falling to the Blues for the first time in six games, by a 3-2 margin.
Nashville—fifth in the Western Conference—earned a point in the standings for taking the game to overtime, but ultimately lost ground to a fourth-place St. Louis team that secured two points with the win. Nashville did extend its lead to four points over sixth-place Chicago, which lost in regulation on Thursday. «Read the rest of this article»
APSU Sports: Austin Peay Women's Basketball

Martin, TN – Senior guard Whitney Hanley scored 20 points for the 16th time this season but it was not enough as Austin Peay State University women's basketball team dropped an 86-62 decision to newly crowned Ohio Valley Conference champion UT Martin, Thursday night, at the Elam Center.
«Read the rest of this article»
APSU Sports: Austin Peay Women's Track and Field

Clarksville, TN – It's the Ohio Valley Conference Indoor Track and Field Championship, beginning Friday, for Austin Peay State University women's track and field team, hosted by Tennessee State at the Gentry Center.
The two-day championship features 16 events, beginning Friday with the long jump, high jump, shot put, distance medley relay and 5,000-meter finals. Also on Friday are the prelim races in the 55-meter hurdles, 800-meter run, 400-meter dash, 55-meter dash, high hurdles and 200-meter dash.
«Read the rest of this article»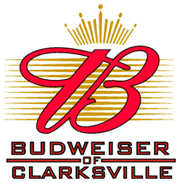 Clarksville, TN – Budweiser of Clarksville made a $1000 donation to Habitat for Humanity Women Build 2012 in an effort to raise $30,000 in sponsorships to build a new home for a qualified low-income Habitat partner family.
Women Build is a women-led committee dedicated to developing resources to build the home.  Women from Montgomery County are dedicating their time and experience to raise funds and resources in their community for the effort.  City Councilwoman Deanna McLaughlin is leading the campaign.
«Read the rest of this article»
Austin Peay Men's Baseball vs. Georgia State
February 24th-26th | Decatur, GA | GSU Baseball Complex (1,092)
Friday: 3:00pm | Saturday: Noon | Sunday: Noon

Clarksville, TN – Austin Peay returns to Atlanta for a three-game series against Georgia State, beginning with a 3:00pm, Friday contest. For the Govs it is a return to the site of last season's NCAA Atlanta Regional where they completed their 2011 campaign less than nine months ago.
Austin Peay will look to build on a 3-1 start to 2012, but will have to shake off the rust of a week off after seeing their only scheduled midweek action postponed. Georgia State brings a 3-2 record into the weekend following a narrow 4-1 loss at nationally-ranked Georgia, Wednesday.
«Read the rest of this article»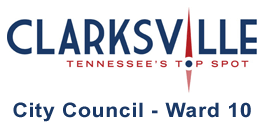 Clarksville, TN – There has been growing interest in the "Home Rule" concept by citizens.  Good questions have arisen at the meetings where the concept has been presented, and more research and legal investigation has been performed.  With this additional work, I am now able to provide answers to questions presented.
I will present this information with a question about the "Home Rule" process, followed by an answer.  Some of the "Home Rule" information is already known to readers, but this approach will enable everyone to be on the same page, so to speak. «Read the rest of this article»
APSU Sports: Austin Peay Women's Tennis

Clarksville, TN – Austin Peay State University women's tennis team returns to action with a pair of weekend matches against Belmont and Lipscomb, Friday and Saturday.
The weekend kicks off at 2:00pm, Friday, against future Ohio Valley Conference member Belmont before hosting Lipscomb, 11:30am, Saturday following the Govs and Lady Govs free tennis clinic at the Austin Peay Tennis Courts.
«Read the rest of this article»
APSU Sports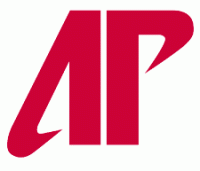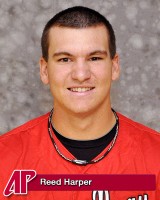 Clarksville, TN – Reed Harper, a junior on the Austin Peay State University baseball team, has been named the Copies in a Flash APSU Athlete of the Week.
The Clarksville native earned adidas Ohio Valley Conference Player of the Week honors after batting .600 during the Governors opening weekend of play.
The junior shortstop went 9-for-15 with four runs scored, a double, home run and four RBI as Austin Peay won three of four games against Illinois State. «Read the rest of this article»
Written by Spc. Michael Vanpool
101st Sustainment Brigade, 101st Airborne Division (AA) Public Affairs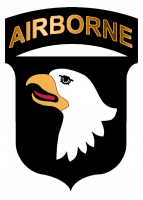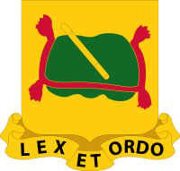 Fort Campbell, KY – The military police patrols here prepare themselves to respond to a wide array of calls. In case they come across a distressed child, they're outfitting their squad cars and SUVs with handmade blankets.
"Operation Linus" is a partnership between the 716th Military Police Battalion, 101st Sustainment Brigade, and the Clarksville chapter of Project Linus to provide blankets to kids in a devastating situation.
«Read the rest of this article»