Student Staff Garners Awards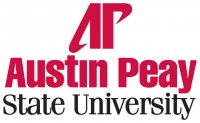 Clarksville, TN – The All State, Austin Peay State University's student newspaper, was named fourth best college newspaper in the south at the annual Southeast Journalism Conference held February 9th-11th at the University of Tennessee at Martin.
Eight student staff members attended the annual conference, several of whom earned regional honors for their work. The All State ranked higher than all other Tennessee colleges competing and above a number of student newspapers from much larger journalism programs across the south.
A total of 34 colleges and universities entered the competition for Best College Newspaper in the South.
Here are the top 10:
The Auburn Plainsman, Auburn University
The East Carolinian, East Carolina University
Cardinal and Cream, Union University
The All State, Austin Peay State University
The Crimson White, University of Alabama
The Tech Talk, Louisiana Tech University
The Voyager, University of West Florida
The Reflector, Mississippi State University
Sidelines, Middle Tennessee State University
The Oracle, Tennessee Tech University
Individual students from Austin Peay who earned honors included:
David Hoernlen, sophomore communication major from Clarksville, first place, Best News Graphic Design.
Christy Walker, junior art education major from Clarksville, second place, Best News-Editorial Artist/Designer.
Patrick Armstrong, graduate mass communication major from Lebanon, second place, Best Public Service Journalism, and second place, Best Newspaper Page Design.
Jenelle Grewell, senior communication major from Clarksville, second place, Best Public Service Journalism, and seventh place, Best Newspaper Page Design.
Kristin Kittell, senior English major from Clarksville, fourth place, Best Opinion-Editorial Writer.
Students competed in on-site competitions as well. Hoernlen won a first-place award in multimedia design. Armstrong earned second-place honors in on-site competition for page layout, and graduate student Brian Bigelow, Clarksville, earned second place for media ethics. Walker also participated in the on-site multimedia competition, Conor Scruton, of McKenzie, TN, in features, and Synthia Clark, of Rockwood, and Grewell participated in the on-site news reporting.

"It's been a pleasure incorporating a much heavier design element into the paper than in the past," Hoernlen said.
Armstrong, editor-in-chief of The All State, was surprised but vindicated with the prestigious honor.

"Being back in the top 10 has been a primary goal of mine for the past three years," he said. "I am so proud of everyone's individual accomplishments and everything we have achieved as a team."

Jake Lowary, adviser to The All State student staff and coordinator of Student Affairs publications at Austin Peay said, "It almost sounds cliché, but I truly couldn't be prouder of these students. As hard as they work on the paper each week, this validates their effort and encourages them to keep striving for greater success."

Lowary was also a presenter at the conference. His presentation was on feature reporting in a crisis situation. The conference theme was one of crisis coverage this year.  The on-site news reporting competition involved a mock disaster with the west Tennessee FEMA, FBI and Emergency Management agencies participating.

The SEJC competition is open to the organization's member schools from eight states — Alabama, Arkansas, Florida, Georgia, Louisiana, Mississippi, North Carolina and Tennessee. This year's competition included 433 entries from 41 eligible member schools competing in 26 categories covering print, broadcast, writing and design. Judges for the competition included 23 journalism professionals from newspapers, broadcast outlets and magazines across the country.

The All State has been APSU's student newspaper since 1930 and is distributed on campus each Wednesday and at select locations off campus. The All State is part of the department of Student Publications in the Division of Student Affairs and is under the direction of Tammy Bryant, director of Student Affairs Programs and Services, and Jake Lowary, coordinator for Student Affairs Publications and Marketing and adviser to The All State and The Monocle. Student Publications publishes The All State and The Monocle, APSU's Yearbook, among other publications, and is located in the Morgan University Center, room 111.

For more information about The All State or to advertise, call 931.221.7376.



Sections
Education
Topics
Alabama, APSU, APSU Morgan University Center, APSU Office of Student Affairs Publications, APSU Student Newspaper, APSU Yearbook, Arkansas, Austin Peay State University, Best College Newspaper in the South, Christy Walker, Clarksville TN, David Hoernlen, FBI, Federal Bureau of Investigation, Federal Emergency Management Agency, FEMA, Florida, Georgia, Jake Lowary, Jenelle Grewell, Kristin Kittell, Louisiana, McKenzie TN, Mississippi, North Carolina, Patrick Armstrong, Southeast Journalism Conference, Tammy Bryant, Tennessee, The All State, The Monocle, University of Tennessee at Martin