Nashville Predators at Phoenix Coyotes
Monday, March 12th, 2012 at 9:00pm CT
Glendale, AZ | Jobing.com Arena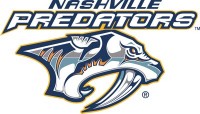 Glendale, AZ – The Nashville Predators and Phoenix Coyotes close out their season series on Monday at Jobing.com Arena. The Predators have posted a road record of 10-13-2 against the Desert Dogs since the start of the 2003-04 campaign, while posting an overall record of 17-11-(1)-2 in the same span.

These teams last met on December 6th, as the Coyotes downed the Predators 3-2 in the Music City.  The teams traded goals through the first 52 minutes with Jack Hillen – who played in his 200th game – scoring in the opening period and Shea Weber adding a power-play goal late in the third to tie the game at two. Phoenix notched the game-winning goal with just 1:45 remaining to take a 2-1 lead in the season series.

Patric Hornqvist has 10 points (6g-4a) in 11 career contests vs. Phoenix. For his career, Rinne is 7-5-1 with a 1.91 goals-against average, a .935 save percentage against the Coyotes. Playing on a line with J-P Dumont – who notched a hat trick that night – Matt Halischuk collected his first career two-point/assist performances at Phoenix on January 18th, 2011.

Since the calendar flipped to 2012, Mike Fisher has posted 26 points (13g-13a) in 29 games. His 13 markers since the January 1st rank him among the Top 20 players in the League during that span. The Peterborough, Ontario, native notched his 400th career point and his fifth career 40-point season with an assist against the Kings on March 6th. Fisher also ranks among the League's Top 15 players with six game-winning goals this season. The Predators are 13-0-3 when Fisher scores.

Fisher is a plus-11 in 2011-12 despite playing against the fourth most difficult quality of competition among NHL forwards, according to the behindthenet.ca.  He leads all Nashville forwards in average ice time (19:10), and is logging more than one minute of shorthanded ice time per game. He has amassed 10 points (5g-5a) on the power play and is averaging more than two minutes of power-play ice time per game as a member of one of the League's most potent power-play units.

With its 3-2 win over Detroit on Saturday, Nashville became just the second team in the NHL to post at least 40 wins in seven consecutive seasons – the Red Wings are the only other team to do so.  With Saturday night's win, Nashville also became the only team in the League to post at least 23 home wins in each of the last seven seasons.

As Nashville makes a push for its seventh playoff berth in the last eight seasons, it has posted a 40-21-7 record for 87 points through 68 games this season. A season ago, Nashville was 34-24-10 for 78 points through 68 games. It went 10-3-1in its final 14 games to finish 2010-11 with 99 points, good for fifth in the West. The Predators play eight of their final 14 games against teams currently holding a playoff position. Nine of their final 14 games will be played away from Bridgestone Arena, including four in the Pacific Time Zone, two in the Central, two in the Eastern, and the final game of the regular season in the Mountain.

This month has been a strong one for the Predators the past two-plus seasons; they have posted a 24-9-3 record in March since 2010. Nashville posted a franchise-record 11 wins during March 2010 (11-5-1 record) – a mark tied in January 2012 (11-2-0 record) – and went 10-3-2 in this month a season ago.

The Predators new line of Andrei Kostitsyn, David Legwand and Patric Hornqvist powered the Predators to a 3-2 win over Detroit on Saturday. Andrei Kostitsyn lit the lamp twice on the power play, giving him six points (3g-3a) in five games as a Predator. It was his seventh multiple-point game of the season and third as a Predator. The elder Kostitsyn notched his fourth game-winner of the season at the 4:34 mark of third – he had three GWGs with Montreal. Nashville is now second in the League with 17 players posting at least one game-winner this season.

Hornqvist opened the scoring for Nashville at 7:30 of the first period with his team-leading 21st goal of the season. He has posted 14 points (9g-5a) in his last 16 outings, including three goals in his last three outings. Hornqvist became the first Predators draftee to post three consecutive seasons with at least 20 goals with the club after notching two goals against Los Angeles on March 6th.

Legwand notched his third career three-assist effort on Saturday night against the Red Wings. It was Legwand's 11th multiple-point game and second three-plus-point effort of the season.  He has posted 11 points (2g-9a) in his last 12 outings and is one helper shy of hitting 30-assist plateau for the third time in his career.
Last Time Out
Predators 3, Detroit 2 at Bridgestone Arena
Nashville improved to 6-1-3 in its last 10 home games against Detroit, and 6-3-1 in its last 10 overall vs. the Wings.
Nashville moved to 14-0-2 in 2011-12 when Pekka Rinne makes 35 or more saves.
The Predators posted multiple power-play goals (2) for the first time since January 23rd when they tallied two PPGs against Columbus in a 4-1 win. For the season, Nashville's power play ranks second in the League (21.4 percent). The Preds have potted 46 man-advantage goals in 68 games this season, after posting 41 in 82 games last season.
The Predators have posted a goal 19 of their last 21 periods after scoring in both the first and third periods. It was the first time in 15 outings that Nashville failed to scored a in the second period.
Nashville did not allow a power-play goal against for the fourth straight game. It has only allowed a power-play goal(s) in one of its last 12 games, killing 24 of 26 during that span. Nashville's penalty kill has been perfect in eight consecutive home games, going 15 for 15 in that span – that is the third longest home streak in franchise history.
The Predators are now 15-2-4 on weekends.
With the acquisition of Andrei Kostitsyn, Nashville became just the third club to have siblings play together this season – the others are the Sedin twins in Vancouver (Henrik and Daniel) and the Benn brothers (Jordie and Jamie) in Dallas. The Kostitsyns are the third set of siblings to play in the Predators system (Sheldon and Wade Brookbank, Mark and Mike Santorelli), but they are the only set to play together in franchise history.
The Nashville Predators and Phoenix Coyotes faceoff at 9:00pm Monday night.
About Hank Bonecutter
Hank Bonecutter is a forty year broadcast veteran and former radio station owner. His career included, talk-show host, journalist, writer, and producer.  He is president of Bonehead Promotions, an advertising consulting and media firm. He is the owner of www.clarksvillesportsnetwork.com and www.nashvillesportsnetwork.com, and is a contributing author/journalist for Clarksville Online.

Hank worked at several Nashville radio stations, including WKDF, WLAC, WKQB and WKDA.

He hosted and produced Clarksville's longest running morning talk-show, "The Bone Show," from 1994-2012.

Hank is also a stand-up comedian, having performed at some of the top comedy clubs in Tennessee, Kentucky and Georgia.

Hank produced a series of stand-up comedy shows, "Comedy on the Cumberland, " in Clarksville to benefit local charities.

You can follow Hank on Facebook and Twitter, @bonecutter01 and @boneheadnews.

Web Site: http://www.clarksvillesportsnetwork.com/
Email: hbonecutter@clarksvilleonline.com
Sections
Sports
Topics
Andrei Kostitsyn, Bridgestone Arena, Columbus Blue Jackets, David Legwand, Detroit Red Wings, Glendale AZ, J-P Dumont, Jack Hillen, jobing.com arena, Los Angeles Kings, Matt Halischuk, Mike Fisher, Music City, Nashville Predators, National Hockey League, NHL, Patric Hornqvist, Pekka Rinne, Peterborough Ontario, Phoenix Coyotes, Predators, Shea Weber