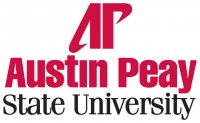 Clarksville, TN – In observance of Women's History Month, the Wilbur N. Daniel African American Cultural Center at Austin Peay State University will hold the annual Purses and Pleasantries event this month.
This year, women are encouraged to donate up to five new or slightly used purses, as well as business attire, now until March 16th.
The purses then will be on display in the African American Cultural Center, located in the Clement Building on the main campus, for a silent auction beginning March 20th and ending March 29th. Anyone may make bids on the purses that interest them.
Men are encouraged to participate in the silent auction as well. AACC representatives note that with Mother's Day in May, the event will be a great time to purchase a gift, while participating in an event for a great cause.
The winners of the silent purse auction will be announced at "Tea Talk" from 11:00am-1:00pm, March 29th at the African American Cultural Center. The event is open to the public.
Christie Bussel from the Montgomery County SafeHouse will speak about domestic violence as well as the resources SafeHouse provides.
Proceeds from the auctioned purses and purses not purchased will be donated to the SafeHouse.
For more information, call the African American Cultural Center at APSU, 931.221.7120.
Sections
Events
Topics
African American Cultural Center, APSU, APSU Clement Building, APSU Wilbur N. Daniel African American Cultural Center, Austin Peay State University, Christie Bussel, Clarksville TN, Montgomery County SafeHouse, Mothers Day, Purses and Pleasantries