APSU Sports: Austin Peay Baseball

Nashville, TN – Junior outfielder Cody Hudson had five hits and five RBI and sophomore second baseman Jordan Hankins added a grand slam as Austin Peay State University downed Lipscomb, 12-7, Tuesday night at Ken Dugan Field.
«Read the rest of this article»
Written by Jay Levin
Nashville Predators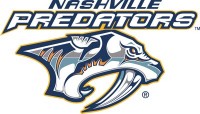 Nashville, TN – The Nashville Predators out-shot the Edmonton Oilers 44-20 and drew four power-plays to the Oilers one, but Devan Dubnyk made 41 saves to backstop the Oilers to 6-3 win in Nashville on Tuesday night.
Despite the loss, the Predators remain in the No. 4 seed in the Western Conference by virtue of a tie-breaker over the Detroit Red Wings and sit nine points above the playoff cutline with under 10 games remaining in the regular season. «Read the rest of this article»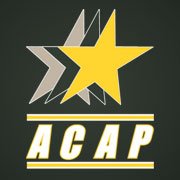 Fort Campbell, KY – Fort Campbell's Army Career and Alumni Program and the Army Community Service Family Employment Readiness Program will host two jobs fairs, March 21st-22nd, that will feature more than 119 international, national and local employers.
The Job Fairs are open to the general public and will feature an array of employers seeking to fill positions in various industries. Non-military visitors are required to enter Gate 4 to obtain a visitors pass. «Read the rest of this article»
APSU Sports: Austin Peay Women's Tennis

Murfreesboro, TN – Austin Peay State University women's tennis team lost, 6-1, at Middle Tennessee, Tuesday as it renewed a rivalry with the former Ohio Valley Conference member.
«Read the rest of this article»
Several Years of Hard Work Pays Off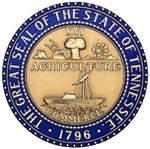 Clarksville, TN – Tennessee State Representative Joe Pitts passed HB Bill 984 on the House Floor on Monday night with a vote of 97 to 0. Tennessee now joins 39 other states in granting unemployment compensation to spouses who leave employment because of a military move.
"This is a great day for our state and nation. I want to thank Tennessee State Senator Tim Barnes, who passed the legislation in the Senate earlier this year, and Governor Bill Haslam for their support and hard work on this bill," Pitts said.  This bill will become effective immediately upon the Governor signature. «Read the rest of this article»
Austin Peay Women's Softball vs. Tennessee State
Wednesday, March 21st | Game 1: 5:00pm | Game 2: 7:00pm
Nashville, TN | Tiger Field

Clarksville, TN – Austin Peay State University's softball team hopes to carry the momentum it gained in this past weekend's Ohio Valley Conference victory over SIU Edwardsville into Wednesday's midweek conference doubleheader at Tennessee State, beginning at 5:00pm.
«Read the rest of this article»

Clarksville, TN – On March 20th, 2012, around 9:15am, a bicyclist was involved in a collision with a Ford F-150 pickup in front of a business at 2084 Fort Campbell Boulevard.
A 22 year old bicyclist was traveling north on the southbound lane, riding on/near the fog line of Fort Campbell Boulevard. A Ford F-150, driven by Cody Waltman, 33, of Clarksville was traveling southbound on Fort Campbell Boulevard in the right hand lane.
«Read the rest of this article»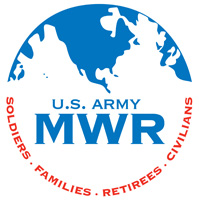 Fort Campbell, KY – Volunteers are the force behind the force! Volunteers are found throughout the military community and they play an integral role in the lives of Soldiers and their Families.
To honor Fort Campbell's wonderful volunteers for their hard work and dedication, Family and Morale, Welfare and Recreation (MWR) is offering discounts at selected on-post businesses during National Volunteer Week, April 15th-21st. «Read the rest of this article»

Clarksville, TN – Clarksville Police have taken Gerald Philip Slattery into custody again and charged him with Facilitation of a Felony and Theft. Slattery's bond has been raised to $50,000.
He had additional charges levied after investigators found that Slattery had driven Tyler Allen McIntosh to the different locations to commit crimes. Also, Slattery worked in concert with McIntosh to steal one of the motorcycles. He was booked in March 20th, 2012, around 12:30 am.
For more on the story, see: Clarksville Police catch a Burglar in the Act which Leads to Two Being Charged
Clarksville, TN – Clarksville Mayor Kim McMillan announces a Women's Health Fair will be held on March 21st, 2012 from noon to 6:00pm at the Kleeman Community Center.
"I am very excited about this event. Women's health specialists will be there to help women make their own health a priority.  Studies show that women are often reluctant to take care of themselves because they make sure their family is healthy first.  But, we also know that so many diseases that women face today, like heart disease, can be addressed if it's caught early.  This is an opportunity for women to learn how to take charge of their own health and make their families healthier, too," Mayor McMillan said. «Read the rest of this article»