Clarksville, TN – The weekly Clarksville Parks and Recreation Department Recreation Report provides Clarksvillians with a glimpse at the activities and events that are available from the Parks and Recreation Department for them to enjoy together as a family.
This weeks highlights include:
Wettest Egg Hunts
2012 Spring Eggstravaganza!
34th Annual Queen City Road Race
Registration for the 50+ Olympics is Underway
Wettest Egg Hunts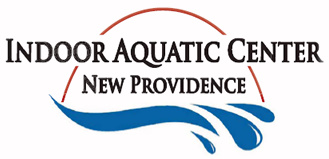 Join us at the Indoor Aquatic Center, March 31st from 2:00pm to 4:00pm, for these not-so-typical egg hunts- all the eggs will either be floating or sunk to the bottom of the pool! Event will include refreshments, prizes, and a visit from the Easter Bunny. Hunts are open to children ages 1-12.
Following these egg hunts, we have partnered with Sango Pool & Spa to host an adaptive wettest egg hunt. These hunts will take place from 6:00pm to 8:00pm and will be open to any individual ages 1-18 with a disability.
If interested in participating in any of the hunts, you must pre-register at the Parks & Recreation main office or online at recpro.cityofclarksville.com. The cost is free!
2012 Spring Eggstravaganza!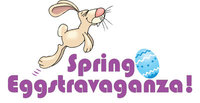 Join us Saturday, April 7th from 2:00pm to 5:00pm at the Heritage Park Baseball Fields for games, face painting, inflatables, petting zoo, and the hunting of over 20,000 eggs. Kids can even pay a visit to the Easter Bunny himself! Egg hunts will take place at the following times: 2:30pm (Ages 3-4), 3:00pm (Ages 5-6), 3:30pm (Ages 7-9), and 4:00pm (Ages 10-12). Don't forget your Easter basket!
In anticipation of this event, the Easter Bunny will also be hopping on over to three of our community centers to meet with kids and share his eggs! Join him from 5:30pm to 6:30pm, April 11th from 5:30pm-6:30pm at Crow Community Center and then at Kleeman Community Center April 12th and again April 14th at Burt-Cobb Community Center.
34th Annual Queen City Road Race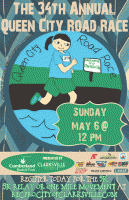 This year's event will take place Sunday, May 6th, 2012. The Queen City Road Race is not just a running competition; it is a promotion for fitness and health in the Clarksville community. Like last year, the Queen City Road Race will include a noncompetitive, one-mile event The 5K race route takes runners through the streets of Historic Downtown Clarksville beginning and ending at Austin Peay State University's Governors Stadium.. Participants can complete the mile at any speed or rate they choose. It doesn't matter if you run, walk or skip the mile; just as long as you are up and moving!
Register at the main officer on online at recpro.cityofclarksville.com. Register now to receive the "early bird" rate of only $20.00 through April 20th. After that date, you may register until the day of the race, but the cost is $25.00. All entries for the Wilma Rudolph 5K Relay must be received no later than April 20th.
Registration for the 50+ Olympics is Underway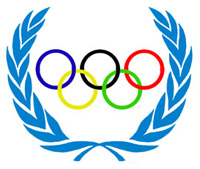 Senior adults ages 50 and up can register now thru April 30th to qualify for the Early Bird rate of only $18.00! Registration ends May 4th. Registration forms are available at the Parks and Recreation office and any of our three Community Centers. This year's events will take place May 8th-12th at various locations around Clarksville.
Seniors will face off for bragging rights, as well as medals in over 20 challenging events, which include shuffleboard, table tennis, track & field, bowling, swimming, disc golf and many more.
About Parks and Recreation
Sections
Events
Topics
APSU, Austin Peay State University, Burt-Cobb Community Center, Clarksville 50+ Olympics, Clarksville Parks and Recreation, Clarksville TN, Crow Community Center, Downtown Clarksville, Easter Bunny, Face Painting, Governors Stadium, Heritage Park Baseball Fields, Indoor Aquatic Center, inflatables, Kleeman Community Center, petting zoo, Queen City Road Race, Sango Pool & Spa, Spring Eggstravaganza, Wettest Egg Hunt, Wilma Rudolph 5k Relay Race