Austin Peay State University to host Great STEM Challenge Exposition on April 3rd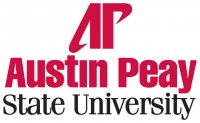 Clarksville, TN – The Austin Peay State University STEM (science, technology, engineering and mathematics) Center will host the Great STEM Challenge Exposition from 6:30pm to 8:30pm on April 3rd in the campus' Dunn Center.
The University's science, engineering and mathematics faculty will interview the student teams from STEM classes in local elementary and middle schools.
Thirty teams from 15 schools will have the opportunity to meet with APSU STEM faculty and discuss their solutions to STEM challenges and share their research and plans for innovative solutions to real-world problems.
Students on the teams will showcase their work and participating faculty members will give them feedback by discussing with them their ideas, plans and future directions for study.
About 40 teachers from Clarksville and Fort Campbell schools will join the teams. Families and the general public are invited to attend.
The project is sponsored by the AP-STEM Center in the College of Education.