Chantelle Grey and Cenitra Hudson lead Austin Peay Lady Govs Track and Field at Ole Miss Invitational
APSU Sports: Austin Peay Women's Track and Field

Oxford, MS – Austin Peay State University women's track and field team has more than 15 personal bests, including five top-10 finishes, at the Ole Miss Invitational, Saturday.
In a strong field that included Southeastern Conference schools Ole Miss, Alabama and Mississippi State, as well as various teams from across the Southeast Region, the Lady Govs showed improvement in nearly every event.
"We battled some hot conditions – the temperatures got up 95 degrees – and put together a number of good finishes," head coach Doug Molnar said. "Overall, we had a good performance and we have to keep building on it."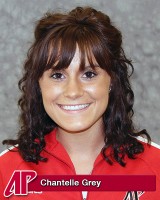 Chantelle Grey set the Ohio Valley Conference-best time in the 1500-meter run at 4:36.18, finishing sixth with a time just more than one second away from the Austin Peay school record of 4:35.28 held by APSU Hall of Famer Sheena Gooding. Grey also anchored the Lady Govs 1600-meter relay team that finished sixth at 3:51.39.
Lauren Lyles had three personals bests, coming in the 100-meter hurdles, the high jump and the long jump. Cenitra Hudson, meanwhile, set personal bests in the 200-meter dash and the triple jump. Hudson's 24.96 time in the 200-meters is the Lady Govs best time this season.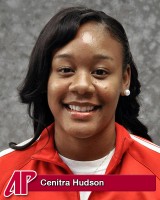 "Grey had a real nice run and it was good to see the improvement in the 1600-meter relay," Molnar said. "I think Cenitra had a real breakthrough in the 200-meters to get under 25 seconds."
In other field events, Tanesha Campbell overcame a foot injury to finish eighth in the shot put and advance to the finals. Her 13.65m distance was less than a full meter off her personal best.