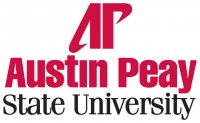 Clarksville, TN – An Austin Peay State University art professor will present recent design work created through a sustainable, responsible production practice as part of APSU's next Provost Lecture Series.

Mark DeYoung, assistant professor of art, will present at 3:00pm, Thursday, April 5th in the Morgan University Center, Room 303. The event is free and open to the public.

His discussion will revolve around the idea that by extending designer involvement through the production of the designed work, the period of creative potential is extended.

"The broader impact of this effort will be to encourage responsible art/design practice, along with furthering the creation of a market for sustainable design and the uniqueness that can be found in the hand-crafted object," DeYoung said.

DeYoung is an internationally known artist and an experienced designer. His work has been exhibited extensively, including at the well-known artist book exhibition the Künstlerbücher Editionen Multiples in Cologne, Germany; the Markiezenhof in The Netherlands; and the Frans Masereel Grafiek Centrum, Belgium. His work can be found in collections such as the Royal Museum of Fine Art, Belgium; the Ministry of Flemish Culture in Belgium; and the Center of Contemporary Art, The Netherlands. As a designer he has worked extensively with both cultural organizations and major corporations.

Cultural organizations for which he has created designs include the Groninger Museum, Kröller-Müller Museum and The Natuurmuseum, The Netherlands. Corporate clients include GE, Boeing and Embraer.

Other sessions in the Provost Lecture Series also are planned for the academic year. All sessions are from 3:00pm-4:30pm in the MUC, Room 303 (unless noted otherwise) and include the following:

April 12th: Dr. Tim Winters, professor of English
April 19th, MUC 103: Dr. Jeffrey Wood, professor of music

The Provost Lecture Series seeks to foster a spirit of intellectual and scholarly inquiry among faculty, staff and students. The program will be used as a platform for APSU faculty members who are recent recipients of provost summer grants, who have been awarded faculty development leaves and who have engaged in recent scholarly inquiry during sabbatical leaves.

APSU faculty members with recent research of acclaim also will be given a platform within this series. In addition, other faculty members of local or widespread renown will be invited to lecture within this series.

For more information about the Provost Lecture Series, call Dr. Brian Johnson, assistant provost and assistant vice president of academic affairs at APSU, at 931.221.7992 or email him at johnsonb@apsu.edu.



Sections
News
Topics
APSU, APSU Faculty, APSU Morgan University Center, APSU Provost Lecture Series, Austin Peay State University, Brian Johnson, Clarksville TN, Cologne Germany, Jeffrey Wood, Mark DeYoung, Tim Winters