APSU Sports: Austin Peay Men's Golf

Clarksville, TN – Austin Peay State University men's golf team will face perhaps it's stiffest competition of the spring, Monday and Tuesday, at the Columbia Orthopaedic Group Mizzou Intercollegiate, hosted by Missouri.
«Read the rest of this article»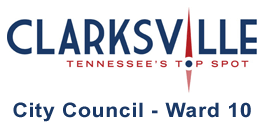 Clarksville, TN – I hope everyone had a great Easter Weekend. Since it was a long regular council meeting last Thursday night and I had family plans for this weekend, I am a bit behind in getting my usual council recap report to you.
It has also taken a bit of time to get this lengthy report built. Here are the results on the big topics: «Read the rest of this article»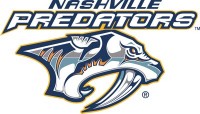 Nashville, TN – The Nashville Predators will open the Western Conference Quarterfinals against the Detroit Red Wings on Wednesday night (April 11th) at 7:00pm CT at Bridgestone Arena.
The Predators had their playoff destiny set Saturday when the Chicago Blackhawks beat the Detroit Redwings in a shootout. That games results secured the Preds the No. 4 seed and home ice for the first round of the playoffs. «Read the rest of this article»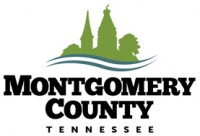 Montgomery County, TN – Montgomery County Animal Control and Adoption Services will host a Town Hall meeting on Tuesday, April 10th, to discuss local animal regulations and laws.
The meeting will be held at 6:30pm at the William O. Beach Civic Hall.
Metairie, LA – The Nashville Sounds found the win column for the first time in 2012 as the New Orleans Zephyrs were held to four hits in a 1-0 shutout in the finale of a four-game set on Easter Sunday at Zephyr Field.
After dropping the first three games of the series, the Sounds avoided a sweep and recorded the second shutout in the Pacific Coast League this season. Nashville posted five shutouts in 2011.
«Read the rest of this article»
Focus on Farm and Forest Issues, Rural Development Opportunities

Nashville, TN – The Tennessee Department of Agriculture is hosting a series of listening sessions across the state in April and May for farmers, forest landowners and agribusinesses. The purpose of the meetings is to hear stakeholder concerns about current issues and to explore opportunities for developing our rural economy and increasing farm and forest income.
"We want to be available to our producers, landowners and agribusinesses to hear their concerns and to get their input on how to enhance our rural communities and economy," Agriculture Commissioner Julius Johnson said. "This is also about ongoing efforts to look at how we, as an agency, can provide better service and be more responsive to challenges and opportunities. «Read the rest of this article»
Written by Jay Levin
Nashville Predators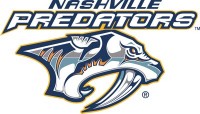 Nashville, TN – Nashville Predators goaltender Pekka Rinne pulled a rare double-double this season, leading all NHL goaltenders in both Wins and Goaltender Points. Rinne's 43 wins were one better than the Pittsburgh Penguins' Marc-Andre Fleury, while his five points (all assists) were one more than the New Jersey Devils' Martin Brodeur and the Ottawa Senators' Craig Anderson. «Read the rest of this article»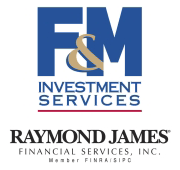 Clarksville, TN – The first quarter of 2012 enjoyed a period of relatively lower volatility as the Dow Jones Industrial Average rose to 13,212.00 points, setting the stage for the best quarter in more than two years. Rising, too, were 25 of the Dow's 30 components.
Not to be left out, the S&P 500 was up 12% at the end of the quarter – its largest first-quarter gain in more than 10 years – after it rose to 1,408.47 points. Rising most among its 10 major industry groups were consumer-related and healthcare sectors. «Read the rest of this article»
Clarksville, TN – Football is my sport. Always has been always will.
I started on the offensive line my junior and senior years in high school for 15 of 22 games for C. Leon King High, the Roaring Scoring Lions, the first one my junior year, then every game after the fourth one.
I love most others — I won't list any in fear of offending someone — and enjoy learning about new ones, for example I was bowled over the first time I saw Curling and now I LOVE Curling, seriously. «Read the rest of this article»
However, half of those surveyed had something to complain about; many 'fired' a store.  Changing habits, avoiding traps can slash bills by as much as 60 percent.

Yonkers, NY – Consumer Reports subscribers rated Wegmans, Trader Joe's, Publix and Fareway tops among 52 of the nation's major grocery stores. While most respondents were quite satisfied with their experiences, the survey also revealed even some of the high-rated chains gave plenty of shoppers something to complain about.
One-third of subscribers surveyed said they had given the heave-ho to a nearby grocery store. Forty-three percent changed their grocer in search of lower prices; about 25 percent cited poor selection, long lines, or lousy food; 17 percent blamed employee rudeness; 14 percent, the crowds. «Read the rest of this article»