Austin Peay State University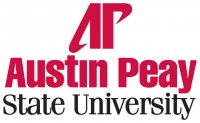 Clarksville, TN – Austin Peay State University and the Tennessee Board of Regents will sponsor the Science and Mathematics Academy (SAMA), a free two-week summer program for interested area high school students, from June 3rd – 15th.
SAMA will allow high school students, who will be 10th- and 11th-graders in Fall 2012, to obtain an enhanced view of science and math skills, free of charge. Participants will live in an APSU residence hall, take college courses, attend various events, take college entrance exams, meet faculty and make new friends.
A total of 50 students from area high schools will be selected to participate in this year's program.
The goals of the SAMA are to enhance students' science and math skills, allow students to become familiar with college life at APSU and to introduce underrepresented student populations to coursework that relates to science, technology, engineering and math (STEM).
Anyone interested should submit an application. The program is only accepting applications from first-time applicants. To apply, contact a high school guidance counselor to pick up an application packet or email at fountainv@apsu.edu or burton2@apsu.edu. You can also access the application and discipline form at www.apsu.edu/biology. The guidance counselor must complete the discipline form.
Applications are due by May 14th to SAMA Program, c/o Dr. Willodean Burton, APSU Department of Biology, Box 4718, Clarksville, TN  37044.
Sections
Education
Topics
APSU, APSU Department of Biology, APSU Residence Hall, Austin Peay State University, Clarksville TN, High School Students, SAMA, Science and Mathematics Academy, Science Technology Engineering and Mathematics, STEM, Tennessee Board of Regents, Willodean Burton