Ice Storm Warning In Effect ... [Click here for more information]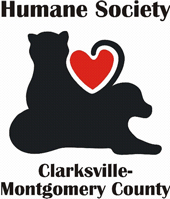 Clarksville, TN – I am an older girl, about 10 yrs. old, and was found running the streets here in Clarksville. No one claimed me. I am a poster child for why spaying is so important.

Did you know that unspayed female dogs have a seven times greater risk of developing mammary cancer than those that are spayed?

The really nice doctors said they expect me to live a very happy life with low risk of the tumors returning, so I'm really hopeful that someone won't be too scared to adopt me. I'm just a love bug and I don't mind bragging about that at all! J

I am really thankful to the Humane Society and my foster mom, Kristen, for investing in my surgery and my future because even older gals like me deserve a chance.

My surgery and vetting was a bit costly, about $800.00, so it is my hope that we can all come together and thank our friends at the Humane Society by helping them recoup my vet bills through donations.

Please… no amount is too small!  Your donations will help the Humane Society stay within budget to ensure that the funds will be there for the next doggy in need.

Donations can also be mailed to Clarksville Humane Society, P.O. Box 571, Clarksville, TN 37041. Or, call in a credit card payment during office hours: M/T/F/Sat from 9:00am-2:00pm or W/Th from 4:30pm-7:30pm.



Sections
News
Topics
Animal House, Clarksville TN, Clarksville-Montgomery County Humane Society, donations, Dover Road, Mammary Cancer, Surgery