Special Weather Statement In Effect ... [Click here for more information]
Written by Jay Levin
Nashville Predators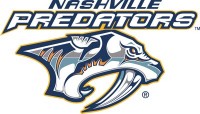 Glendale, AZ – The Nashville Predators played a very un-Preds like game tonight, but still nearly came away with a win; as Predators Coach Barry Trotz referenced in his post-game press conference, the Preds got off to a very slow start and didn't play a gritty enough "detailed" game.

Still, for all the Preds didn't do right tonight, Martin Erat's power-play goal late in regulation forced overtime.

In OT, Nashville did look a lot more like itself, creating several elite chances, before taking an ill-advised icing which the Phoenix Coyotes converted into a faceoff win and OT goal.

This is just Game 1 of what promises to be a long series, so expect the Preds – who looked like the fresher team the longer the game wore on – to put forth a more complete effort in Game 2 on Sunday.

3rd Period Dominance – The Preds outscored Detroit 7-3 in Period 3s during Round 1; tonight the Preds got the lone third period goal in the game while holding a 16-1 edge in shots on goal in tonight's Period 3.

Slow Start – Nashville spent all week talking about the slow start in last year's Conference Semifinals series against Vancouver. Tonight was a sense of déjà vu as the Preds struggled out of the gate in the first period and never really seemed to get 100% into "Predators-style hockey" tonight.

Nashville did get better as the game went along, but through regulation the top forwards — with the exception of Martin Erat — were not nearly involved in the game as Nashville needs to win this series. In OT, the Preds forwards stepped up their play, particularly Alexander Radulov and Sergei Kostitsyn.

Faceoff Circle – Nashville was very strong in the faceoff circle during Round 1 against Detroit, but tonight the Phoenix Coyotes owned the faceoff dots. The Preds won only 32 of the 78 faceoffs during Game 1, just 41%

Several of Phoenix's faceoff wins were clean draws, allowing the Coyotes to set up their plays off the draws, including, ultimately the game-winning goal in overtime.
Three Stars
1) PHX F Ray Whitney – 1 goal, 1 assist, +1; scored the OT winner; creative with the puck on his stick tonight; was in line for one of the three stars even before scoring the OT goal
2) NSH F Martin Erat –1 goal, game-high 5 shots on goal; good energy tonight, strong on the puck, strong on the forecheck; even before his OT-forcing goal Erat was in line for one of the three stars
3) NSH D Francis Bouillon– 2 assists, +2; 3 hits, 1 blocked shot; steady defensively; was robbed by Smith on great chance early in P3 and had another great chance in overtime
Next Game
The Nashville Predators face the Phoenix Coyotes Sunday April 29th, 2011 at 7:00pm for Game 2 of the Western Conference Semifinals of the Stanley Cup playoffs.
Box Score
Nashville Predators 3 – 4 Phoenix Coyotes
Friday, April 27th, 2012
| | | | | | |
| --- | --- | --- | --- | --- | --- |
| FINAL OT | 1 | 2 | 3 | OT | T |
| Nashville Predators | 1 | 1 | 1 | 0 | 3 |
| Phoenix Coyotes | 1 | 2 | 0 | 1 | 4 |
Scoring Summary
1st Period
07:23
PHX
PPG – Radim Vrbata (1) Wrist Shot – Assists: R. Whitney (3) & O. Ekman-Larsson (3)
14:09
NSH
Brandon Yip (1) Wrist Shot – Assists: F. Bouillon (2) & C. Smith (1)
2nd Period
03:05
PHX
Rostislav Klesla (2) Backhand – Assists: D. Langkow (4) & A. Aucoin (2)
11:19
NSH
Andrei Kostitsyn (2) Wrist Shot – Assists: P. Hornqvist (2) & F. Bouillon (3)
16:27
PHX
Mikkel Boedker (3) Wrist Shot – Assists: A. Vermette (2) & R. Klesla (4)
3rd Period
15:18
NSH
PPG – Martin Erat (1) Backhand – Assists: P. Hornqvist (3) & R. Suter (1)
OT Period
14:04
PHX
Ray Whitney (2) Backhand – Assists: M. Hanzal (1)
Penalty Summary
1st Period
06:26
NSH
Kevin Klein : Tripping – 2 min
11:22
PHX
Radim Vrbata : Hi-sticking – 2 min
15:43
NSH
Ryan Suter : Tripping – 2 min
2nd Period
06:11
PHX
Martin Hanzal : Elbowing – 2 min
20:00
PHX
Antoine Vermette : Holding – 2 min
3rd Period
02:47
NSH
Pekka Rinne served by Brandon Yip : Interference – 2 min
06:29
PHX
Radim Vrbata : Delaying Game-Puck over glass – 2 min
14:57
PHX
Boyd Gordon : Holding the stick – 2 min
OT Period
none
Shots on Goal
| | | | | | |
| --- | --- | --- | --- | --- | --- |
| | 1st | 2nd | 3rd | OT | T |
| Nashvile | 9 | 8 | 16 | 9 | 42 |
| Phoenix | 8 | 9 | 1 | 6 | 24 |
Saves
Skater Stats
| | | | | | | | | | | | |
| --- | --- | --- | --- | --- | --- | --- | --- | --- | --- | --- | --- |
| Nashville | Pos | G | A | P | +/- | PIM | Shots | EV TOI | PP TOI | SH TOI | TOI |
| 6 S. Weber | D | 0 | 0 | 0 | -1 | 0 | 2 | 25:28 | 05:24 | 02:20 | 33:12 |
| 8 K. Klein | D | 0 | 0 | 0 | -2 | 2 | 1 | 17:42 | 00:00 | 02:10 | 19:52 |
| 10 M. Erat | R | 1 | 0 | 1 | -1 | 0 | 5 | 16:13 | 05:03 | 01:04 | 22:20 |
| 11 D. Legwand | C | 0 | 0 | 0 | 0 | 0 | 3 | 17:55 | 03:14 | 01:10 | 22:19 |
| 12 M. Fisher | C | 0 | 0 | 0 | 0 | 0 | 4 | 17:28 | 05:03 | 01:12 | 23:43 |
| 13 N. Spaling | L | 0 | 0 | 0 | 0 | 0 | 0 | 16:54 | 00:00 | 02:19 | 19:13 |
| 15 C. Smith | C | 0 | 1 | 1 | 0 | 0 | 2 | 09:25 | 00:04 | 00:00 | 09:29 |
| 18 B. Yip | R | 1 | 0 | 1 | 0 | 0 | 5 | 09:35 | 00:00 | 00:00 | 09:35 |
| 20 R. Suter | D | 0 | 1 | 1 | -1 | 2 | 3 | 26:26 | 05:16 | 01:35 | 33:17 |
| 27 P. Hornqvist | R | 0 | 2 | 2 | 1 | 0 | 8 | 15:53 | 04:25 | 00:00 | 20:18 |
| 28 P. Gaustad | C | 0 | 0 | 0 | -1 | 0 | 1 | 09:27 | 00:04 | 02:35 | 12:06 |
| 46 A. Kostitsyn | L | 1 | 0 | 1 | 0 | 0 | 1 | 16:07 | 03:18 | 00:00 | 19:25 |
| 47 A. Radulov | R | 0 | 0 | 0 | -1 | 0 | 0 | 17:36 | 03:52 | 00:00 | 21:28 |
| 51 F. Bouillon | D | 0 | 2 | 2 | 2 | 0 | 3 | 20:13 | 00:24 | 00:18 | 20:55 |
| 57 G. Bourque | L | 0 | 0 | 0 | 0 | 0 | 1 | 18:16 | 00:00 | 00:00 | 18:16 |
| 59 R. Josi | D | 0 | 0 | 0 | -2 | 0 | 1 | 16:20 | 02:57 | 01:00 | 20:17 |
| 74 S. Kostitsyn | L | 0 | 0 | 0 | -1 | 0 | 1 | 17:21 | 02:41 | 01:34 | 21:36 |
| 75 H. Gill | D | 0 | 0 | 0 | 2 | 0 | 1 | 15:31 | 00:00 | 02:31 | 18:02 |
| Phoenix | Pos | G | A | P | +/- | PIM | Shots | EV TOI | PP TOI | SH TOI | TOI |
| 3 K. Yandle | D | 0 | 0 | 0 | -1 | 0 | 0 | 18:53 | 04:06 | 00:00 | 22:59 |
| 8 G. Brule | C | 0 | 0 | 0 | -1 | 0 | 2 | 08:20 | 00:00 | 00:00 | 08:20 |
| 11 M. Hanzal | C | 0 | 1 | 1 | 1 | 2 | 2 | 19:21 | 02:57 | 00:05 | 22:23 |
| 13 R. Whitney | L | 1 | 1 | 2 | 1 | 0 | 2 | 18:08 | 02:57 | 00:00 | 21:05 |
| 14 T. Pyatt | L | 0 | 0 | 0 | 0 | 0 | 2 | 16:28 | 00:00 | 00:00 | 16:28 |
| 15 B. Gordon | C | 0 | 0 | 0 | 0 | 2 | 0 | 14:49 | 00:00 | 05:27 | 20:16 |
| 16 R. Klesla | D | 1 | 1 | 2 | 2 | 0 | 2 | 18:57 | 00:51 | 05:09 | 24:57 |
| 17 R. Vrbata | R | 1 | 0 | 1 | 1 | 4 | 5 | 19:23 | 02:57 | 00:00 | 22:20 |
| 19 S. Doan | R | 0 | 0 | 0 | 1 | 0 | 3 | 16:04 | 02:00 | 02:09 | 20:13 |
| 22 D. Langkow | C | 0 | 1 | 1 | -1 | 0 | 1 | 10:19 | 00:00 | 02:49 | 13:08 |
| 23 O. Ekman-Larsson | D | 0 | 1 | 1 | 0 | 0 | 0 | 22:58 | 04:25 | 03:12 | 30:35 |
| 24 K. Chipchura | C | 0 | 0 | 0 | 0 | 0 | 0 | 09:42 | 00:00 | 00:00 | 09:42 |
| 28 L. Korpikoski | L | 0 | 0 | 0 | 0 | 0 | 0 | 17:13 | 00:00 | 05:36 | 22:49 |
| 32 M. Rozsival | D | 0 | 0 | 0 | 0 | 0 | 0 | 19:45 | 00:00 | 02:44 | 22:29 |
| 33 A. Aucoin | D | 0 | 1 | 1 | 3 | 0 | 2 | 20:49 | 00:00 | 00:00 | 20:49 |
| 50 A. Vermette | C | 0 | 1 | 1 | 1 | 2 | 2 | 16:57 | 02:00 | 00:36 | 19:33 |
| 53 D. Morris | D | 0 | 0 | 0 | -2 | 0 | 0 | 20:10 | 00:32 | 05:37 | 26:19 |
| 89 M. Boedker | R | 1 | 0 | 1 | 0 | 0 | 1 | 15:34 | 02:00 | 00:00 | 17:34 |
Other Facts
| | |
| --- | --- |
| Attendance | 17187 |
| Referees | Chris Lee, Kelly Sutherland |
| Linesmen | Shane Heyer, Jay Sharrers |
Sections
Sports
Topics
Alexander Radulov, Barry Trotz, Francis Bouillon, Glendale AZ, Martin Erat, Nashville Predators, National Hockey League, NHL, NHL Western Conference Semifinals, Phoenix Coyotes, Predators, Ray Whitney, Sergei Kostitsyn, Stanley Cup Playoffs