Written by Jay Levin
Nashville Predators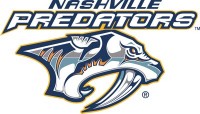 Glendale, AZ – Each time the Nashville Predators appeared to gain some momentum, the Phoenix Coyotes would take advantage of a Nashville misplay to wrestle momentum away from the Predators, en route to a 5-3 Coyotes win in Game 2 on Sunday evening.
The Preds surrendered a goal to Pyatt just 30 seconds after Patric Hornqvist's power-play goal brought the Preds to 3-2 and temporarily quieted the crowd. Nashville again appeared to gain some momentum when Ryan Suter scored on the power-play 53 seconds into the third period, but the Preds struggled the remainder of the four-on-four and the Coyotes cashed in on a faceoff play at the 3:36 mark of the third to regain the two goal lead. «Read the rest of this article»
APSU Sports: Austin Peay Softball

Clarksville, TN – Two first-inning home runs, including a grand slam by Kayla Davidson, powered Austin Peay's softball team to a 5-3 Ohio Valley Conference victory against Jacksonville State, Sunday, at Cheryl Holt Field.
«Read the rest of this article»
Part of TDOT Road Maintenance for Middle Tennessee

Nashville, TN – The Tennessee Department of Transportation is continuing to do maintenance long State Routes and Interstates in Middle Tennessee.
In Montgomery County, there are a few projects planned along Interstate 24 from April 30th through May 2nd. «Read the rest of this article»
APSU Sports: Austin Peay Baseball

Clarksville, TN – Austin Peay State University's baseball team was held to one hit in the first six innings and fell to Jacksonville State, 8-2, in Ohio Valley Conference action Sunday at Raymond C. Hand Park.
«Read the rest of this article»

Market Commentary by Scott J. Brown, Ph.D., Chief Economist
As expected, the Federal Open Market Committee left short-term interest rates unchanged and refrained from additional asset purchases. The Fed still expects that "economic conditions – including low rates of resource utilization and a subdued outlook for inflation over the medium run – are likely to warrant exceptionally low levels for the federal funds rate at least through late 2014."However, officials were still divided on when they thought it would be appropriate to start tightening. Officials revised higher their projections for 2012 GDP growth, but slightly lower their growth expectations for 2013 and 2014.
Real GDP rose at a 2.2% annual rate in the advance estimate for 1Q12, below the +2.5% median forecast. The details were a mixed bag. Consumer spending rose at a 2.9% annual rate, led by a sharp increase in motor vehicles. Business fixed investment fell at a 2.1% pace (structures down 12.0%, equipment and software up 1.7%). «Read the rest of this article»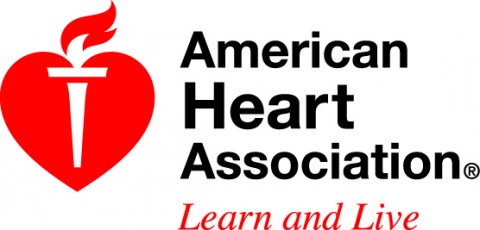 Dallas, TX – For the first time, researchers have converted scar tissue that forms after a heart attack into regenerated heart muscle using microRNA, according to an animal study reported in Circulation Research, an American Heart Association journal.
After a heart attack, heart muscle doesn't easily regenerate and it accumulates scar tissue, made up of cells called fibroblasts — increasing risk for heart failure. «Read the rest of this article»
Written by Doug Brumley
Nashville Predators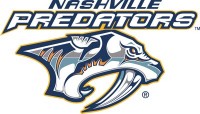 Nashville, TN – Often overlooked as trivial or a game of chance by the casual fan, face-offs can play a huge role in a hockey game. Just look at Friday's Game 1 of the Round 2 playoff match-up between the Nashville Predators and the Phoenix Coyotes, where a face-off win by Martin Hanzal led directly to Ray Whitney's game-winning goal in overtime.
«Read the rest of this article»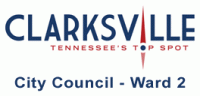 Clarksville, TN – Deannna McLaughlin and James Lewis will hold their next Town Hall Meeting on Tuesday May 1st, 2012 6:00pm-7:00pm at Park Lane Church of the Nazarene on Cunningham Lane.
Parking is on the west side of the activities building.
Des Moines, IA – Sunday's scheduled finale between the Nashville Sounds and Iowa Cubs at Principal Park was postponed due to rain.
No make-up game has been announced at this time.
The Sounds return to Greer Stadium tomorrow to open a brief four-game homestand against the division-leading Omaha Storm Chasers, who swept Nashville earlier this week. Sounds right-hander Mark Rogers (0-2, 7.50) will make the start at 7:05pm CT against Omaha southpaw Mike Montgomery (2-0, 4.57).

Clarksville, TN – On April 29th, 2012, around 12:30am, Police were called to Victory Road in reference to a possible vehicle crash with injuries. A motorist stopped after he saw a vehicle which appeared to have run off the roadway.
He called Police when he could not awaken the man inside the vehicle. When officers arrived on Victory Road, they found a 22 year old man inside of a Subaru Impreza who was not responsive and had been shot.
«Read the rest of this article»