Phoenix Coyotes vs. Nashville Predators
Wednesday, May 2nd, 2012 | 8:00pm CT
Nashville, TN | Bridgestone Arena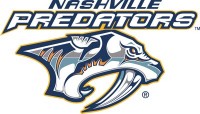 Nashville, TN – The Nashville Predators are dealing with some controversy as they return home to "Smashville" for game three of the Western Conference Semi-Finals of the Stanley Cup Playoffs.

Predators General Manager David Poile and coach Barry Trotz  announced Tuesday, that Russian stars Alexander Radulov and Andrei Kostitsyn have been suspended for Wednesday nights game 3.  While Poile nor Predators head coach Barry Trotz would comment on the specifics of the suspensions, sources indicate that the two players violated curfew, and were spotted as late as 4:00am Sunday morning, in Scottsdale Arizona, at a hotel away from where the rest of the team was staying.

Nashville finds themselves down 2-0 to the Phoenix Coyotes, with games 3-4 at the Bridgestone Arena.  Fans have been complaining on the Nashville sports talk shows about the need to "shake up" the line-up, saying coach Trotz isn't trying enough different combinations to break through the Phoenix defense.

Trotz stuck with the same roster that eliminated the Detroit Red Wings in the quarterfinals, but reportedly will make changes for game three.  The fourth line could consist of Paul Gaustad, Jordin Tootoo, Matt Halischuk and Colin Wilson.

In Game Two, Nashville scored a pair of power play goals for the first time this postseason, going a perfect two-for-two.  It was also the first time the predators have tallied multiple power-play goals in a playoff game since scoring twice on the man-advantage in Game Two of the 2011 Western Conference Quarterfinals against the Anaheim Ducks.

After being held scoreless in the opening round against Detroit, Ryan Suter has tallied three points in the first two games of the series against Phoenix.  He notched his first multiple point effort of the playoffs in Game Two on Sunday night.

His last multi-point postseason outing came in Game Two of the 2011 Western Conference Semi-Finals vs. the Vancouver Canucks. Suter's power-play goal just fifty three seconds into the final frame on Sunday was the fastest goal from the start of the third period in franchise history away from Bridgestone Arena.

Nashville trails 2-0 in a series for the first time since the 2008 Western Conference Quarterfinals vs Detroit.  The Predators won the next two games to even the series before falling to the Wings in six games.  The Predators have scored at least a goal in seven consecutive regulation periods.  Mike Fisher, Alexander Radulov, Nick Spaling and Shea Weber all tallied their first points of the series, all assists.

"Smashville" is expected to be rocking Wednesday night as the Predators return home, trying to dig themselves out of a hole dug in the desert.  The player controversy is expected to bring the team closer together, as Nashville finds their backs against the wall.

The puck drops at 8:00pm Central as the NBC Sports Network will feature the game as it's late broadcast.



About Hank Bonecutter
Hank Bonecutter is a forty year broadcast veteran and former radio station owner. His career included, talk-show host, journalist, writer, and producer.  He is president of Bonehead Promotions, an advertising consulting and media firm. He is the owner of www.clarksvillesportsnetwork.com and www.nashvillesportsnetwork.com, and is a contributing author/journalist for Clarksville Online.

Hank worked at several Nashville radio stations, including WKDF, WLAC, WKQB and WKDA.

He hosted and produced Clarksville's longest running morning talk-show, "The Bone Show," from 1994-2012.

Hank is also a stand-up comedian, having performed at some of the top comedy clubs in Tennessee, Kentucky and Georgia.

Hank produced a series of stand-up comedy shows, "Comedy on the Cumberland, " in Clarksville to benefit local charities.

You can follow Hank on Facebook and Twitter, @bonecutter01 and @boneheadnews.

Web Site: http://www.clarksvillesportsnetwork.com/
Email: hbonecutter@clarksvilleonline.com
Sections
Sports
Topics
Alexander Radulov, Anaheim Ducks, Andrei Kostitsyn, Barry Trotz, Bridgestone Arena, Colin Wilson, David Poile, Detroit Red Wings, Jordin Tootoo, Matt Halischuk, Mike Fisher, Nashville Predators, Nashville TN, National Hockey League, NBC Sports Network, NHL, NHL Western Conference Semifinals, Nick Spaling, Paul Gaustad, Phoenix Coyotes, Ryan Suter, Scottsdale AZ, Shea Weber, Smashville, Stanley Cup Playoffs, Vancouver Canucks, western conference semi finals