Clarksville, TN – This spring marks the culmination of years of studies and the beginning of new careers for local siblings Jacob W. Fendley and Elizabeth Fendley Hahn.
Graduates of the 100th graduating class at the Nashville School of Law, Jake and Elizabeth made history by being the first siblings to simultaneously graduate.
Following graduation, both applied and passed the examination for the Tennessee Board of Law Examiners.
On April 24th, the Honorable Judge Ray Grimes swore in the two new attorneys before a small group of family members. «Read the rest of this article»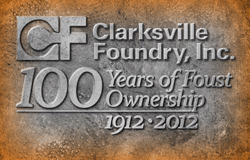 Clarksville, TN – Clarksville Foundry, one of Clarksville's oldest businesses and one of the oldest operating foundries in the United States, will be featured on Nashville Public Television's "Tennessee Crossroads" program.
The program will air on WNPT Channel 8 on Thursday, May 10th at 7:00pm and Sunday, May 13th at 10:00am.
«Read the rest of this article»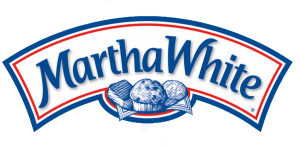 Nashville, TN – Good Southern cooks have perfected the art of biscuit making and that talent is not limited to the breakfast table. Simple variations of biscuit dough are used to make dumplings, shortcake, cobbler and other treats.
"Thimble Biscuits are a fun variation for the kids that always make me think of grandmother's kitchen," says Martha White® Southern baking expert Linda Carman. "Their name comes from a thimble-sized hole cut in half the dough rounds, which are stacked on whole biscuits, filled with a bit of jam and baked." What a sweet treat!
«Read the rest of this article»
Written by Spc. Michael Newell
101st Combat Aviation Brigade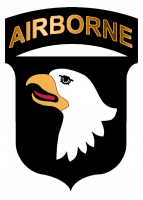 Nashville, TN – Service members and celebrities were among approximately 31,000 runners in the 13th Annual Country Music Marathon in Nashville, Tennessee, Saturday.
Beautiful weather greeted all the runners who participated in the charity event for  Saint Jude's Children's Research Hospital.
The event resembled more of a block party than running event. The 26.2-mile route was lined with 50 bands playing live on 28 different stages, cheerleaders and thousands of spectators. The course wound its way through the heart of Nashville's historic Music Row.
«Read the rest of this article»
Treat mom to a delicious buffet at one of eight state park restaurants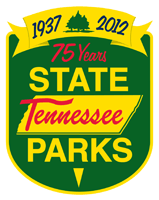 Nashville, TN – Treat mom to a special day out at one of eight Tennessee State Park restaurants this Mother's Day – a perfect time for family and friends to enjoy great food in a beautiful setting.
Tennessee State Parks is pleased to announce that all eight state park restaurants will be serving a delicious Mother's Day Buffet on Sunday, May 13th. Buffet selections and prices will vary, ranging from $12.95 to $15.95.
Group reservations are recommended. «Read the rest of this article»
Investigation Looks at Data Collection through the Biggest Social Network; Nine Ways for Consumers to Protect Themselves

Yonkers, NY – Nearly 13 million U.S. Facebook users do not use, or are not aware of the site's privacy controls, according to a new Consumer Reports investigation on Facebook and privacy, potentially exposing  personal information beyond their network of Facebook friends.
The report also revealed that a projected 4.8 million people have posted about where they planned to go on a certain day, a potential tip-off to burglars, while 4.7 million have "liked" a Facebook page about health conditions or treatments, details that insurers might use against them. «Read the rest of this article»
Rogers Tosses Quality Start In No-Decision For Nashville
Albuquerque, NM – The Albuquerque Isotopes scored a pair of runs in the bottom of the eighth inning to hang a 4-2 defeat on the Nashville Sounds on Saturday evening at Isotopes Park in the second game of a four-game series.
The loss was Nashville's third in a row on the heels of the club's season-best four-game winning streak earlier in the week. The defeat dropped the Sounds to 8-21 on the year, the worst start in club history.
Nashville out-hit Albuquerque, 9-5, in the game but left nine runners on base on the evening.
«Read the rest of this article»
Written by Guy Webster
NASA's Jet Propulsion Laboratory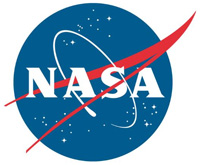 Pasadena, CA – A report in the May 4th edition of the journal Science details discoveries Opportunity made in its first four months at the rim of Endeavour Crater, including key findings reported at a geophysics conference in late 2011.
Opportunity completed its original three-month mission on Mars eight years ago. It reached Endeavour last summer, three years after the rover's science team chose Endeavour as a long-term destination. This crater is about 4 billion years old and 14 miles (22 kilometers) in diameter.
«Read the rest of this article»