Ice Storm Warning In Effect ... [Click here for more information]

Clarksville, TN – On Saturday, May 5th, Appleton Harley-Davidson held their Spring Open House. The event House was a fun fest with numerous appearances by three members of the Purffect Angelz, a dance group featured on America's Got Talent, Full Throttle, and many other venues.

Other performances included Buck McCoy who performs in a similar manner to his idol, Tim McGraw, and RB Stone who has produced 15 albums, toured 32 countries, 5 continents selling over 40,000 albums, most of them at his shows.

The lunch time crowd loved the Mexican food from Don Pancho's Mexican Restaurant in celebration of Cinco de Mayo. Also available was ice cream at the booth of the "real" Santa Claus who raises funds throughout the year to buy toys for kids as he visits many locations with his wife, Mrs. Santa. The Budweiser booth was also a favorite stop.

There was a Dyno Horsepower shootout. The entry fee is $50.00 and the winner gets a $200.00 gift card.

As if that weren't enough, all Harley-Davidson discontinued motor clothes were on sale up to 70% off the regular price.

Tia and Danny Suiter took over management of Appleton Harley-Davidson on 41-A By-pass in April, 2011. Tia, who was formerly a bank teller, thought she was going to be in culture shock because typically people imagine a bank as being refined and a motorcycle community as being some variety of Hells Angels. Wrong!

"I can't tell you how many times I was cursed when I worked for a mortgage lender," Tia recalls. "People seemed to think I was trying to cheat them out of their money, or I'd see some wife put another man's name on her bank account and clean it out before her husband knew what happened! When I began working here at Appleton's, I soon learned that foul language just doesn't happen here. Our customers, for the most part, are retired people who are enjoying life and are finally doing something for themselves after their children are grown. It is a pleasure to do business here!"

Appleton Harley-Davidson is the center for as many as five rides a day for charity. Typically, Saturday during their Open House the Iron Order and Iron Order Maidens were starting their military run for Relay for Life at noon.

In case you haven't visited Appleton's, you are in for a surprise. You can buy all kinds of terrific clothes, jewelry, and accessories featuring the Harley-Davidson logo. Also every type of part for your motorcycle is on hand too.

A 48 Harley will be given away to celebrate the Sixtieth Year Anniversary at Appleton's in the near future. Everyone with a purchase is automatically entered in the drawing.

On May 10th, another special event for Relay for Life will be the focus of the day at Appleton's. "Wild Hogs," the fantastic motorcycle movie, will be shown for a donation of $5.00 to Relay for Life, a special charity for Appleton's since two of the founders both died from cancer. Free popcorn will be available; both beer and wine will be for sale.

Another special project of Tia and Danny Suiter is the promotion of a new law to require all motorcycle rides 19 and under to take extensive training on motorcycle safety before acquiring a license to drive the vehicle. They ask for all responsible riders to get behind this proposal so that our young riders can't just  jump on a bike, pop the clutch, hit the gas, and take off! After all, these bikes weigh hundreds of pounds and need to be ridden responsibly.

Appleton's Harley-Davidson has been a responsible force in our community for the past 60 years. Stop in to meet Tia and Danny and see if there's a Harley in your future. They're good people!
Photo Gallery
About the Purrfect Anglez
Fresh off of NBC's "America's Got Talent", the Purrfect Angelz made it all the way to the finalist category to perform in Hollywood at the LIVE show. The Angelz are most recognized for the many country music videos they star in with some of today's hottest country performers. These videos include Brooks and Dunn' 's "Play Something Country",  Toby Keith's  "High Maintenance Woman",  and Trace Adkins' "Honky Tonk Ba Donka Donk", "Chrome", and "Hot Mamma". They performed LIVE with Trace at the CMT Awards, AMA's, and the ACMA's,  rocking national television and a full crowd of celebs on CBS.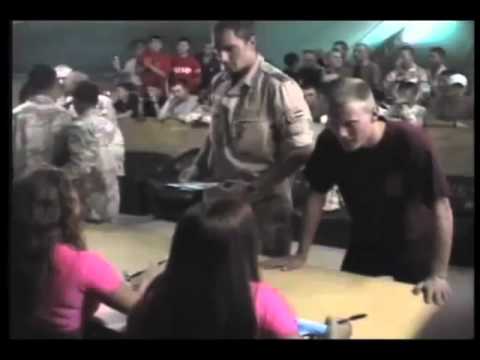 The most important opportunity the Purrfect Angelz have experienced is to go over seas to Iraq and Afghanistan to perform for our US Armed Forces. The Angelz risk their lives for two weeks to perform 2 shows a day at 16 bases across the hostile country. They go to hospitals during the day to sign for the wounded and perform their patriotic show in the evening. They go over twice a year when our heroes need them the most and have completed 10 tours.
The Angelz show troupe have opened for numerous concerts with their exciting vocals and dance performances. National sensations such as Blue Oyster Cult, Jackyl, The Kentucky Headhunters, The Styxx, The Charlie Daniels Band, The Georgia Satellites, KC and the Sunshine Band, Big and Rich and David Allan Coe are a few that have started their shows with the heavenly performances of  the Angelz.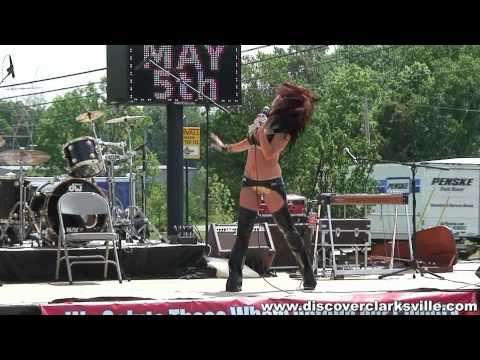 The Angelz also perform at many sporting events including boxing, ice hockey, baseball, soccer, and basketball games.  The Angelz were chosen to be the ESPN X Game Cheerleaders for the Summer Games in Los Angeles.
The Purrfect Angelz have one of the strongest and most professional show troupes in the country. Most of their 46 dancers are former professional cheerleaders that have represented such teams as Dallas Cowboys, Washington Redskins, Denver Broncos, Los Angeles Lakers, New England Patriots, Oakland Raiders, Portland Blazers, LA Avengers, and Buffalo Bills. Many of the girls are trained gymnast, arial artist, and fire twirlers.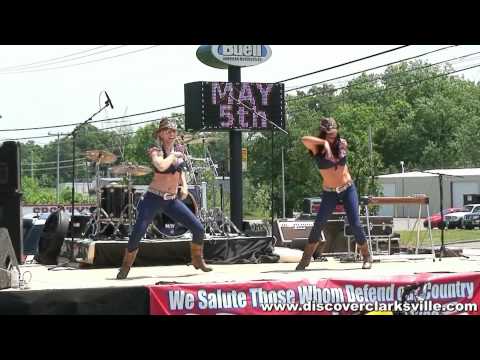 Our singers have toured all over the world performing in Japan, Korea, Germany, France, have been featured in Las Vegas Shows, and are even touring in their spare time as back-up singers for some of today's hottest artist including Alicia Keys, Pink, Busta Rhymes, and Beyonce.
The Purrfect Angelz show troupe perform at almost every biker event in the country. You can see them at the  Sturgis Motorcycle Rally, Daytona Bike Week, La Conia Motorcycle Rally, Myrtle Beach Bike Week, Laughlin River Run, and  many other bike events everywhere. They are currently booked for a five-year contract with The Easyriders Bike Show Tour which travels to 10 cities a year.
About Buck McCoy
This native of Grand Prairie Texas first broke on to the national scene on the highly rated network show "Performing As" paying tribute to one of his favorite Country stars, Tim McGraw. He has recently given a repeat performance on the "Next Best Thing" on ABC-TV and fans across America are beginning to demand Buck's music and live performances.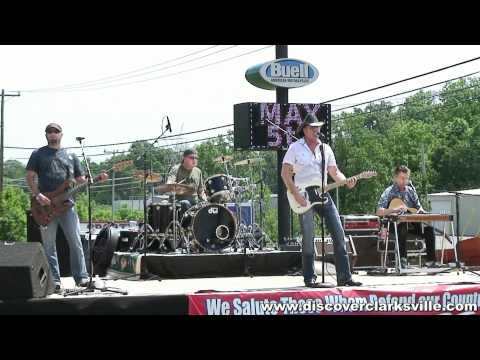 He also recently hosted the highly acclaimed New Music Awards in Hollywood & made his debut at the Grand Ole Opry in Nashville, TN.
Buck CD is available at Amazon. "Top Dog" was released by Caption Record's, run by Larry Weir & recent Grammy winner Tom Weir. Both of the brothers also produced the debut offering along with Buck McCoy.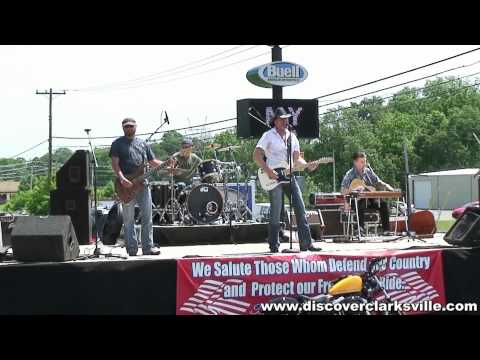 For more information on Buck McCoy visit his website at www.buckmccoy.com.
About RB Stone
Born in Huntingburg, Indiana Roland Bennett Stone Jr. RB's family moved to Ohio when he was 1. Both parents were huge music lovers are who he credits for his versatile musical upbringing.
Restless at 23, he sold everything but a truck, some harps and a guitar and headed to Colorado to be a cowboy and play music.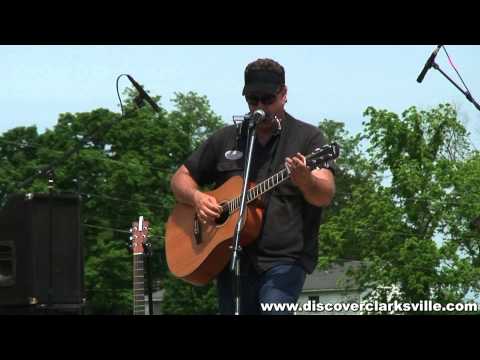 Since those early beginnings his life and career have taken many twists, turns, bumps and bruises accompanied by many accomplishments. Independent flying under the radar he has produced 15 albums, toured 32 countries, 5 continents selling over 40,000 albums most of them at his shows. He has a song catalog at EMI with "Gwen Gordy of the Motown Dynasty."
He's had principal roles in national commercials, his national music videos, songs recorded by artist like "The Marshall Tucker Band", has worked with a wide variety of acts from Jazz Greats "Hiroshima" to "The Charlie Daniels Band", he has a 14 pc Roots Music Production Show featuring his songs, a Billboard Magazine Songwriting award and the list goes on.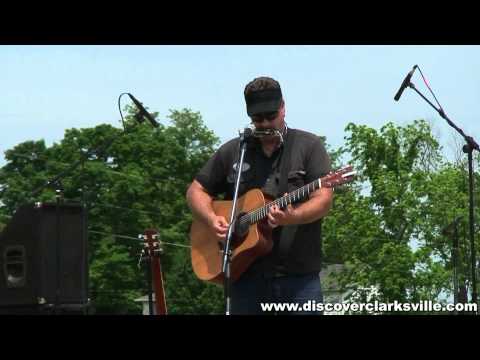 For more information on R.B. Stone, visit his website at www.rbstone.com.
About Appleton Harley-Davidson/Buell
Our mission at Appleton Harley-Davidson/Buell is to continue our founding fathers legacy of promoting the sport and love of motorcycling to all enthusiasts who enter our dealership. We are committed to providing a positive customer experience every time. This will be achieved by giving our customers deserved respect, products wanted, and quality service.
Appleton Harley-Davidson is located at 2501 Hwy 41 A Bypass, Clarksville Tennesse. For more information call 931.648.1607 or visit their website at www.appletonharley.com.
About Sue Freeman Culverhouse
Sue Freeman Culverhouse has been a freelance writer for the past 36 years. Beginning in 1976, she published magazines articles in Americana, Historic Preservation, American Horticulturist, Flower and Garden, The Albemarle Magazine, and many others. Sue is the winner of two Virginia Press Awards in writing.

She moved to Springfield, Tennessee in 2003 with her sculptor husband, Bill a retired attorney. Sue has one daughter,  Susan Leigh Miller who teaches poetry and creative writing at Rutgers University.

Sue teaches music and writing at Watauga Elementary School in Ridgetop, Tennessee to approximately 500 students in kindergarten through fifth grade. She also publishes a literary magazine each year; all work in the magazine is written and illustrated by the students.

Sue writes "Uncommon Sense," a column in the Robertson County Times, which also appears on Clarksville Online. She is the author of "Seven keys to a sucessful life", which is  available on amazon.com and pubishamerica.com; this is a self-help book for all ages.

Web Site: http://culverhouseart.com/
Email: cuverhouse@comcast.net
Sections
News
Topics
"Full Throttle", America's Got Talent, Appleton Harley-Davidson, Buck McCoy, Cinco De Mayo, Clarksville TN, Danny Suiter, Don Pancho's Mexican Restaurant, Dyno Horsepower shootout, iron Order, Iron Order Maidens, Motorcycle, Motorcycle Giveaway, open house, Purrfect Angelz, RB Stone, Relay for Life, Tia Suiter, Tim McGraw, Wild Hogs